Slovak company Sygic has launched the sale of lifetime licenses for its navigation application (Android and iOS) at discounts of up to 82%. The Black Friday promotion is only valid for a short time, until November 29.
In addition to a lifetime permit, Sygic offers all motorists and travelers navigation accessories with a 60% discount.
Customers have the option to purchase a premium license Sygic GPS navigation with 51 European cards for the prize 8.99 euros, until November 29. This license otherwise costs 49.99 euros.
The license allows you to use high-quality and regularly updated offline maps, speed warnings, voice navigation or lane assistant for a lifetime.
In the package together with the current Traffic information online a license is available for 13.99 eur, package with offline maps of 195 countries of the world is now only available for 17.99 eurSygic said in a media report.
For example, drivers can enrich the navigation application with various accessories Real View navigation, Head-up display, Fairing whose Dash Camwhich can also be bought at a better price.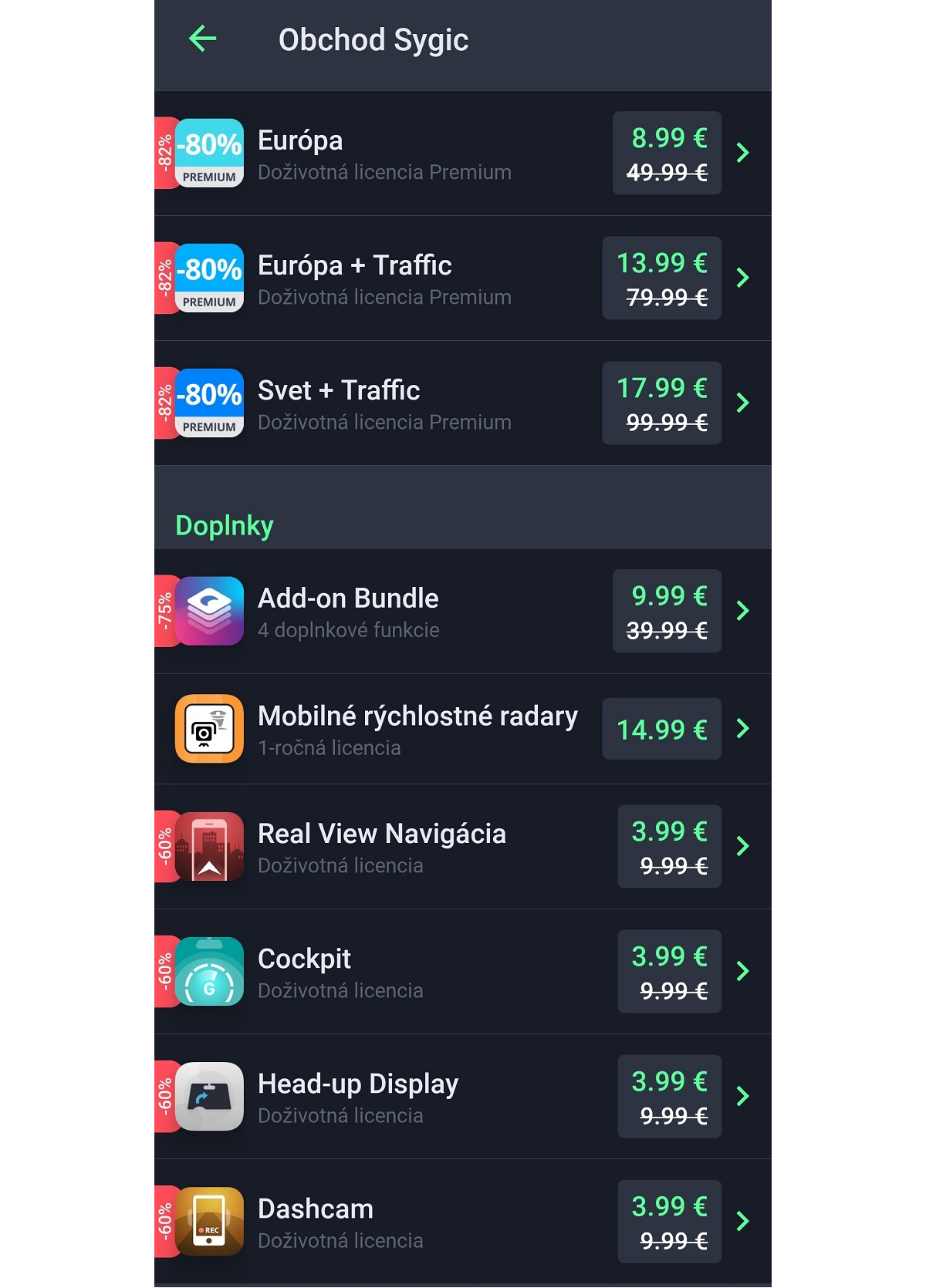 You can easily buy a lifetime license for Sygic directly through the navigation application, which you can download for free from the store. Apple App Store or Google Play.
In the main menu of the application, go to Sygic storewhere you choose one of the items and then pay for it by credit card, bank transfer or possibly PayPal.
Source link