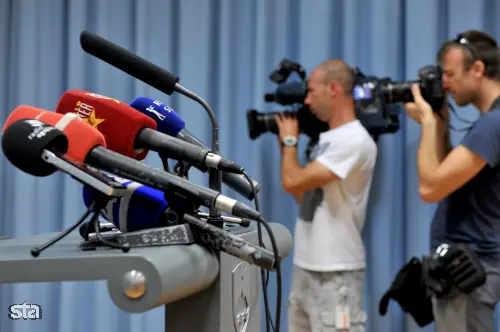 Ljubljana, October 1 – Today, exactly five years ago, since the viewers on small screens could watch the first Break Point show – a weekly analytical economic broadcast. The point of the breach has been regulated from the start and led by Janja Koren. On Thursday, the 166th show or 50th show will be broadcast in the context of Studio 3, reports from RTV Slovenia.
In the breaking point they analyze current events in the Slovenian economy and their integration into European and global economic flows. Special attention is paid to the highlights of Slovenian companies, which are often also the result of collaboration with scientific institutions.
The makers are particularly interested in how scientific discoveries flow into the economy and how measurable the effects of cooperation between the economic and scientific world are. The show also tries to present complex economic and financial issues in an understandable and attractive way. They are open to topics that are not shown specifically in other news programs but also in other media, but they are important. The event in the studio is commented on by competent guests, and in the five years there were about 300 in broadcasts, including many directors and directors, scientists, economists, room representatives and agencies.
Recently, at the Breakpoint, much attention was paid to financially severely malnourished science as the main promoter of development. They presented scientists who succeeded in obtaining funding from the European Development Council, scientists looking for manufacturers for their prototypes, successful high-tech companies.
Since January last year, the Break Point is one of three broadcasts in Studio 3, which take place every Thursday at 8 pm on the first program of Television Slovenia. Leadership of the makers of the Fraction Points will continue to be an in-depth and analytical treatment of economic issues. In the coming months, special attention will be paid to the 10th anniversary of the outbreak of the economic crisis in Slovenia; they will also analyze how each company, every industry and every fund has survived this period.
Source link