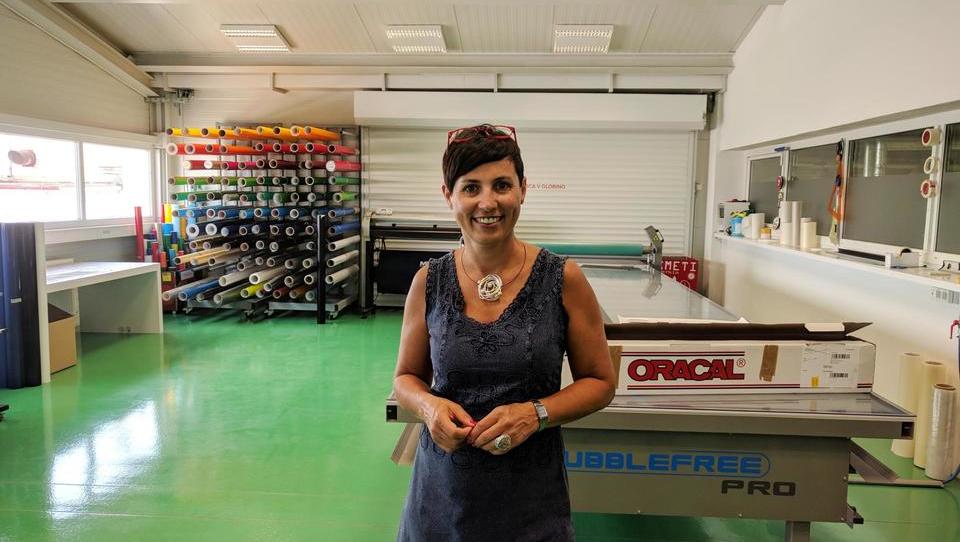 We are looking for employees who will love this work. Helena Krevh Zorec, Neon art
In addition to billboards, they also manufacture aluminum piles, internal marking systems and plexiglass designs.
Family business Neonart is one of the largest companies for the production of light signs and billboards in Slovenia. They can also praise tradition: such a production has begun Viktor Krevh already in 1967, declares his daughter and current director Helena Krevh Zorec.
The father led the company for ten years and everyone who knew him said he was "bold in advance", continues Krevh Zorcev. The billboards worked for subscribers throughout the country. He had his own production and he also wrote the letters from Germany. After him, the company was taken over by a woman, led for 20 years, and in 1992 surrendered to her daughter and son-in-law.
First, it pays for suppliers and employees
"We both come from an entrepreneurial family and we learn to be honest, honest and responsible in the company, first you have to pay suppliers and employees, then it comes to a different type, we have never crossed a border where I do not have my obligations. could fulfill, "says the director of Neonart.
The company changed the name during the acquisition. They introduced neon technology.
Sometimes they also accept a deal that they are not "mature enough" at that moment. It is difficult, but they have learned a lot in such circumstances. "Buyers forced us", Krevh Zorcev notes. And the result? "Now we can serve a small customer and we accept large projects."
What are they doing? For example, their products are columns with fuel prices at Petrol pumps. With such a column they prepare a steel construction, liners, LED lamps, fuel price displays. Pillar is installed and involved in the technical inspection. Smaller buyers also work with architects, designers, designers, statics and other external artists.
There is no employee who would know all these tasks
In the past ten years, the company has been modernized and therefore the cooperation with subcontractors has been largely stopped. They process the sheet itself, bend it and cut it with laser or CNC machining. They also process Plexiglas and perform the graphical part of the task. They work with plastics, metal, marble, copper, brass … "There is no worker who, before he comes to us, has mastered all these tasks, so we are looking for those who will love this work" says the director and owner of Neonart.
They also advertised for Slovenian companies in Croatia, Bosnia and elsewhere. Now they are mainly concerned about the Austrian market and are looking for a marketer for this market. Competition is Czech, Bulgarian and other companies, but in Neonart they count that the deal on the Austrian market will eventually run.
Source link