STA
25. Aug. 2018 06:00
| 970
| Updated: 7:30 / 25.8.2018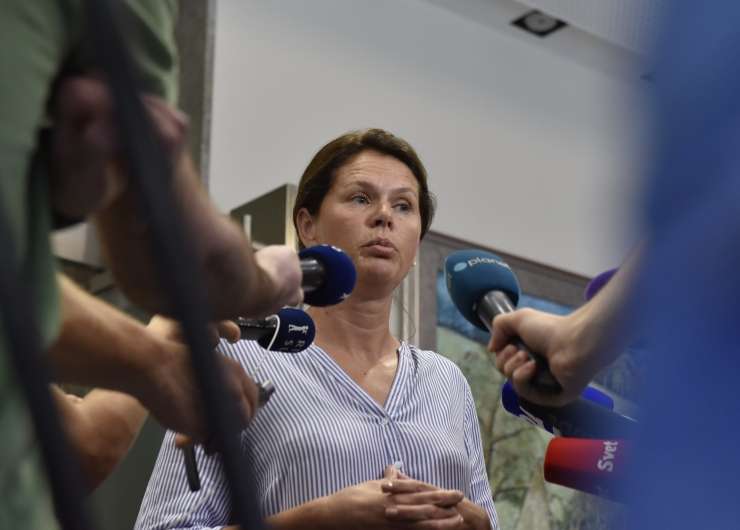 The SAB Council supported the party's accession to the government of Marjan Sarc, provided that the coalition partners and Levica respected the commitments entered into and did not oppose the parties' party to the ministers at all stages of the procedure. Alenka Bratušek, Marko Bandelli and Peter Jožef Česnik have been nominated for the ministerial team. They are concerned about the unpredictability of Levice.
According to SAB, the Council Council yesterday adopted five resolutions, namely that they agree with the coalition agreement proposal because it contains their main requirements with regard to the regulation of health and pensions. They also agree with the protocol on the participation of coalition partners and the cooperation agreement between Levico and LMŠ, SD, SMC, SAB and DeSUS.
In one of the conclusions, their ministerial candidates, who have been informally known for several days, are squatting: the president of the party, Alenka Bratušek, Minister of Infrastructure, MEP and former mayor Marko Bandelli proposes as minister of the government office for development and European cohesion policy, currently the oldest deputy, living abroad for decades, Peter Jožef Česnik, the minister for Slovenes Abroad and around the world.
In the final decision they wrote that "the SAB Council supports the accession of a party to the government of Marjan Šarc, provided that the coalition partners and Levica meet the commitments made and do not oppose the candidates and candidates for the minister and the Minister at all stages of the procedure In the case of opposition to our proposed candidates, the government's party will not support Alenka Bratusek Marjan Sarcz ".
The chairman of the board SAB Roman Jakič said in a statement after the World Council that the council adopts resolutions with an eternal vote.
Members of the party council, as they explained in the party, agreed that SAB has achieved a lot in the negotiations, because the coalition agreement takes into account the client's main priorities, namely that the healthcare system has absolute priority, raising pensions and more apartments for non-profit organizations. rent. "The government of Marjan Šarc has to agree on and gradually implement other good measures," they added.
They were also pleased that the leadership in the coalition negotiations had succeeded in agreeing on the management of three major ministries.
At the same time, during the three-day debate, doubts and fears arose, "the new government will not be effective enough because it is a minority, a partner party that supports the coalition from the outside, is completely unpredictable and to protect its supposed reputation, it is ready to demolish good ideas and political arguments.
Admission to the government of Marjan Šarc and his candidate for the minister was confirmed yesterday by the authorities of DeSUS, while in LMŠ, SMC and SD this is expected to be done on Monday.
Source link