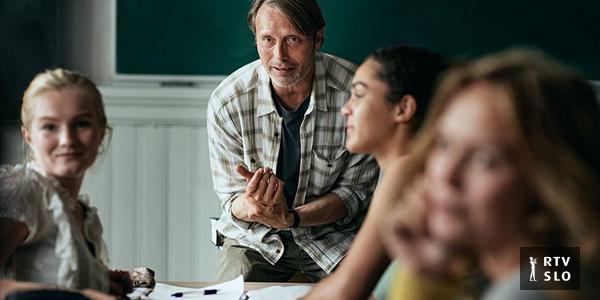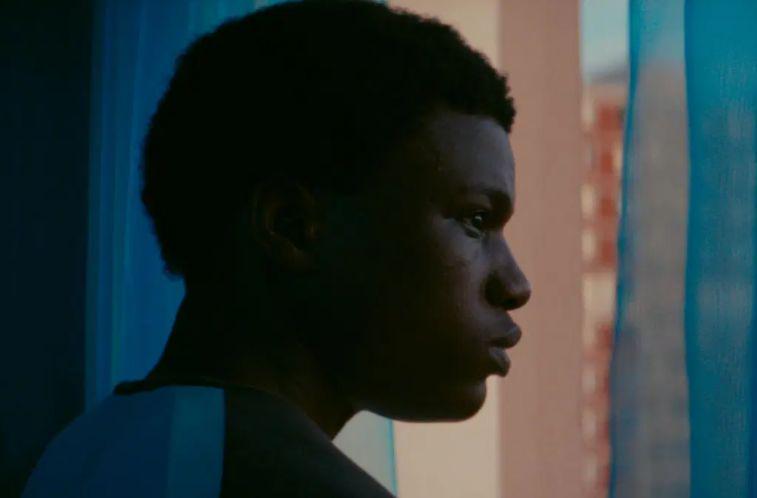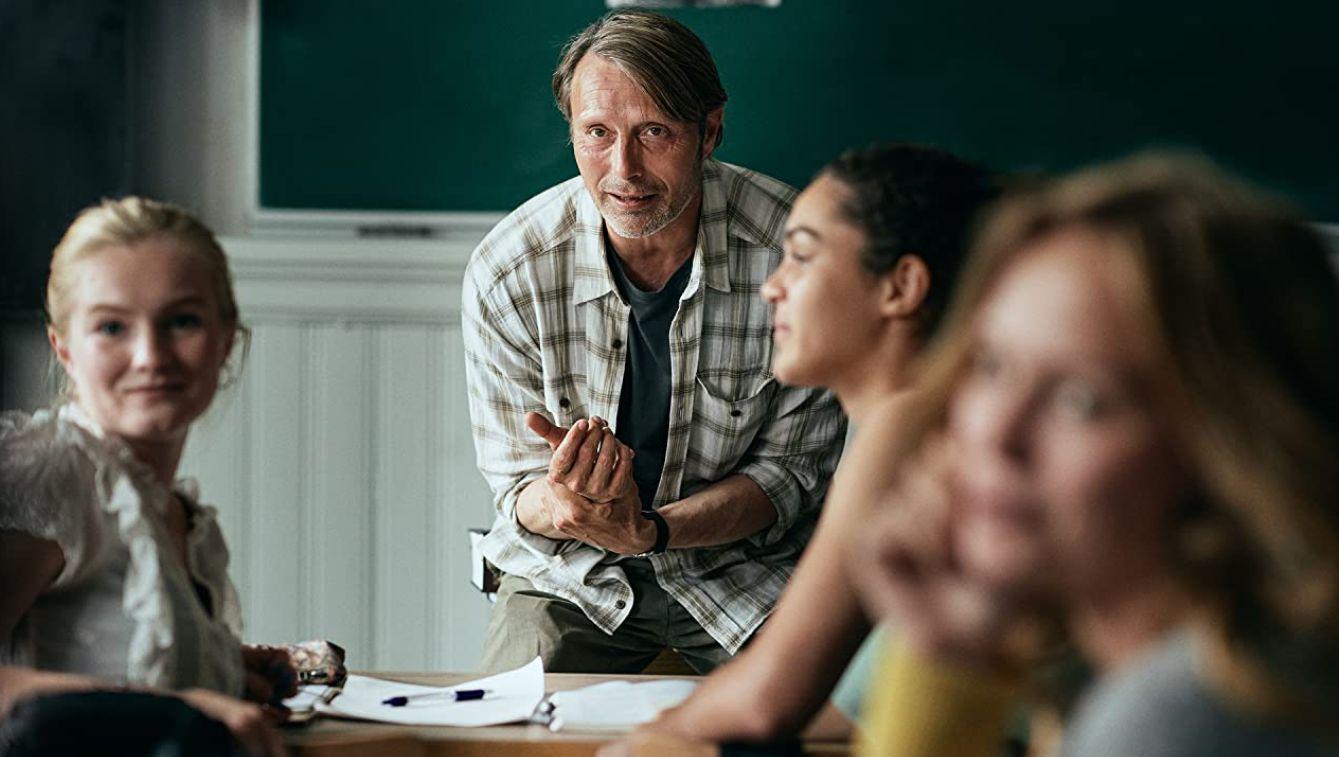 A fantasy-beautiful film, a magical story about a young man Jurij who turns a block into a spaceship, can also be found among the recommendations specially recommended by Slovenian film critics for the start of the festival.
Like every year, we asked them to tell us which films should definitely not be missing from the program. A few put them on the same title, and each sets the reasons for the display differently.
To make it easier to put together your own liffovski list, so entrusted us movie hints to critics Ana Sturm, Matic Majcen, Anja Banko, and some favorites is traditionally also noticed Simon Popek.
---
Ana Šturm:
Delete history (Erasure history, 2020, Benoit Delepine, Gustave Kervern)
If you can't get to the movie, the movie will just come to your home, it could be the motto of this year's Liff, which we'll be following for all known reasons cart from home sofas.
Of the titles I haven't seen yet, I'm most looking forward to the new Thomas Winterberg (and Mads Mikkelsen!) Movie. Burned, which, according to the director, explores the drinking habits of Danes, and just now is was also nominated for a European Film Award. If you only see one film, I can heartily recommend the Berlin winner, the Bitter-Sweet Omnibus Mischief it does not exist, in which Iranian director Mohammad Rasoulof through the four stories about the death penalty, he confronts the eternal question of human values. Otherwise, for this year's most authentic experience extraserial online 2.0.2.0 Liff experience I recommend watching a Franco-Belgian comedy Delete history, ki is was also shown (and awarded) on this year pre-Coronian Berlinale. Even then extremely topical and absurd situations full satire on e-addiction and the terror of user reviews (I also recommend a great episode of the series on this topic Black Mirror – Dive flight [2016]) is in good pol year when is practically her whole life moved online, became a bit bitterly funnier, but certainly much more relevant. Let me let you know that the film features one of the most entertaining scenes of this year, which you'll remember every time an e-food delivery driver passes you on a bike. Good mood on any walk around the city in the near future for you is by watching this movie is thus guaranteed.
---
Matic Majcen:
Dear comrades (Dear comrades !, R. Andrej Konchalovsky)
83-year-old director Andrej Konchalovsky has one of the most diverse opuses in the film world. As a student is collaborated with Andrei Tarkovsky in the 1980s is has directed genre Hollywood films, and has made films in Russia in recent years on historical and social themes so to his heart. After a return in time II. world wars in film Raj (2016) us in his new film Dear comrades in a heartbreaking way it shows how the ideals of ordinary people collapse when an ideology is used by oppressive power. The film is about communism, but in reality it is a universal and eternal story about the split between people and politics.
Mischief it does not exist (Sheytan vojud Nadarad, r. Mohammad Rasoulof)
This year is an ideal opportunity to filmophiles get to know the filmography of the Iranian director Mohammad Rasoulofa. Not just because is with the film Mischief do not existaNA Berlinale won the most important award of his career, but because this feature film is at the same time a brilliant introduction to his is offered 8 extremely good films in 18 years. Rasoulof is a formally trained sociologist, so he always focuses on issues of morality and ethics in today's Iranian society. In the movie Mischief does not exist under control takes the issue of the death penalty, and the film confirms that so only a few directors are able to describe a number of burning social media so completely and convincingly issue.
Anja Banko:
Gagarin (Gagarin, r. Fanny Liatard, Jeremy Trouilh)
The French suburbs manifest themselves almost typologically in sharp and grounded realistic, socially critical images. Also Gagarin could become such a Hugo or Zola-colored film chronicle. According to the first cosmonaut Gagarin is namely one of the Parisian suburbs called that is was built with great confidence in a bright future l. 1963. Then is the gleaming, modernist-cut concrete buildings and their hopeful young residents were greeted by none other than Yuri Gagarin himself. Decades later is the splendor of the universe and the socialist ideas of suburban residential communities faded. Gagarin so in 2019 actually destroyed. A metaphorical transfer of the symbolic charge of Yuri Gagarin's name and person to the social and cinematic realnost crucially determined by the story: the main character is young Yuri who is in love with the idea of ​​space travel, while being endlessly attached to Gagarin's space. When a call comes for the evacuation of residents from dilapidated buildings, Yuri is almost completely left there alone. Gagarin's space comes to life, changes and expands according to the laws of weightless space, until it becomes a true, fully self-sufficient space capsule. The bare realism of the images of the suburbs is thus bent into a romantic dream vision according to the intimate laws of desire, hope and escapism, which, however, never really break the law gravity. Gagarin is a gentle and relentless speech, which in combination with realism, special effects and archive material creates a very special film capsule, in which the past and the future, social and intimate, real and dreamy, merge on an extraordinary scale.
---
Simon Popek:
In principle not among the favorites I point it out movies from the competition section. Although: Gagarin, who would normally open the festival, is something really special. I would be in the top three, among other things Dupieuxov Lower jaw, very dear to me is also a Bosnian film by the director Pierre Unfortunately Get together, Grandma. My movie of the year last year is was absolute Martin Eden directed by Pietro Marcello, a powerful political drama in Italian.
// Production steps of ECMA-262, Edition 6, 22.1.2.1 Array.from||(Array.from=function(){var r;try{r=Symbol.iterator?Symbol.iterator:"Symbol(Symbol.iterator)"}catch //IE11 polyfill if (!String.prototype.includes) { String.prototype.includes = function() { 'use strict'; return String.prototype.indexOf.apply(this, arguments) !== -1; }; }
// Cookie helper var cookieHelper = { getCookie: function(name) { var value = "; " + document.cookie; var parts = value.split("; " + name + "="); if (parts.length == 2) return parts.pop().split(";").shift(); },
setCookie: function(name, value, days) { var d = new Date; d.setTime(d.getTime() + 24*60*60*1000*days); document.cookie = name + "=" + value + ";domain=.rtvslo.si;path=/;expires=" + d.toGMTString(); },
deleteCookie: function(name) { cookieHelper.setCookie(name, '', -1); },
cookieExist: function(cookieName) { if (document.cookie.split(';').filter(function(item) { return item.includes(cookieName + '=') }).length) { //console.log('Cookie founded!'); return true; } return false; } }; // END: Cookie helper
// iProm (function(a,g,b,c){ a[c]=a[c]||function(){ "undefined"===typeof a.ipromNS?(a[c].q=a[c].q||[]).push(arguments):a.ipromNS.execute(arguments)}; var k=function(){ var b=g.getElementsByTagName("script")[0];return function h(f){ var e=f.shift();a[c]("setConfig",{ server:e}); var d=document.createElement("script");0-1){ cookieConsent = true; } var $sid = 'kultura'; var $ssid = ''; if($sid == ''){ $sid = 'default'; } if(cookieConsent == false){ $sid = 'safe'; $ssid = ''; } //console.log('rtvslo',$sid,$ssid); _ipromNS('init', { sitePath: ['rtvslo',$sid,$ssid], cookieConsent: cookieConsent }); // END: iProm
// Dark mode, Comments & Login if (document.cookie.indexOf('darkModeEnabled=true') != -1) document.body.classList.add('dark-mode'); if (document.cookie.indexOf('showComments=true') != -1) document.body.classList.add('show-comments-enabled'); if (document.cookie.indexOf('APISESSION') != -1){ document.body.classList.add('user-logged-in'); }else{ document.body.classList.add('user-logged-out'); }
// Mobile check var mobile = false; var mobile_xs = false;
var checkIfMobile = function checkIfMobile() { var w = window.innerWidth || document.documentElement.clientWidth || document.body.clientWidth;
w < 992 ? (mobile = true) : (mobile = false); // 992px = lg breakpoint w < 576 ? (mobile_xs = true) : (mobile_xs = false); // 576px = sm breakpoint }; checkIfMobile(); window.addEventListener("resize", checkIfMobile); // iOS standalone var isIos = function isIos() { var userAgent = window.navigator.userAgent.toLowerCase(); return /iphone|ipad|ipod/.test(userAgent); }; // Detects if device is on iOS var isInStandaloneMode = function isInStandaloneMode() { return "standalone" in window.navigator && window.navigator.standalone; }; // Detects if device is in iOS standalone mode var showIosNative = false; if (window.location.href.indexOf("show-ios-native") !== -1) document.cookie = "showIosNative=true"; if (document.cookie && document.cookie.indexOf("showIosNative=true") != -1) showIosNative = true; if ((isIos() && isInStandaloneMode() && mobile) || showIosNative) document.body.classList.add("ios-standalone"); // Facebook if(document.cookie && document.cookie.indexOf("cc_social=yes") > -1){ (function(d, s, id) { var js, fjs = d.getElementsByTagName(s)[0]; if (d.getElementById(id)) return; js = d.createElement(s); js.id = id; js.src="https://connect.facebook.net/sl_SI/sdk.js#xfbml=1&autoLogAppEvents=1&version=v3.1&appId=142347525793254"; fjs.parentNode.insertBefore(js, fjs); }(document, 'script', 'facebook-jssdk')); }
Source link