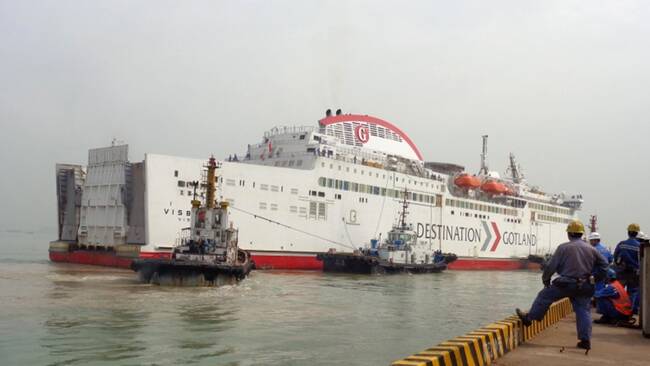 When the new Gotland ferry arrives before the turn of the year, it can eventually be partly driven by Gothic biogas. Rederi AB Gotland is currently waiting for the new ferry to be ordered to be driven to Gotland from the shipyard in China and put into circulation.
Biogas is mixed with natural gas
The new ferry is powered by liquefied natural gas, LNG. Now the company announces that they can also mix between 5 and 10 percent of the biogas in the fuel.
"If you only take a certain amount, you can mix biogas without cooling it, then we can use warm biogas and mix it much earlier than we thought," says Håkan Johansson, CEO of Rederi AB Gotland.
Increased local production
Approximately 650 tons of biogas are sold annually to Gotland on vehicles. If the ferry can be refueled with five percent biogas, it would yield about 600 tons more, giving a real boost to the local production of biogas.
Magnus Ahlsten, owner of the Biogas Gotland company, welcomes the message and thinks there is enough gas.
– There is no problem. It is just a matter of how we technically solve it, he says.
The reality in a year
Håkan Johansson from Rederi AB Gotland hopes that the new ferry will be in place before the turn of the year and that they can use the biogas as soon as possible.
"In our opinion it can become reality within a year," he says.
Source link