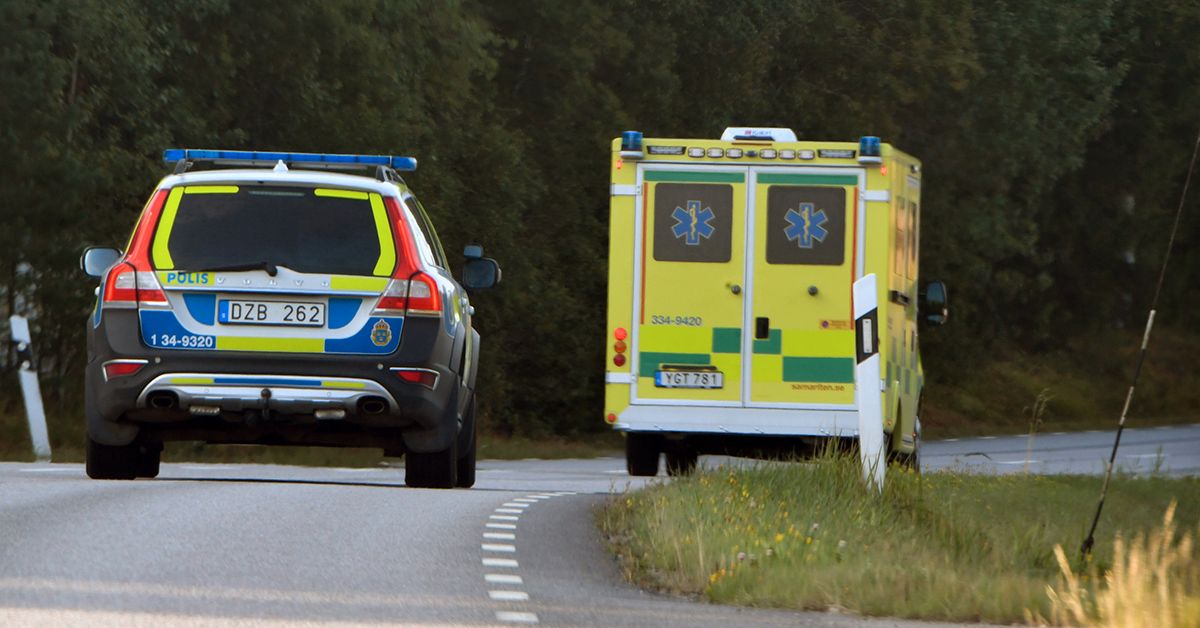 A man in the 75s died in a collision between two cars in the municipality of Skövde.
An additional two people are taken to hospital and initially assessed as serious injury.
"The cars are being confiscated for technical research," said Tommy Nyman, spokesman for the police.
The alarm of the accident arrived at the police on Saturday at 13.32. Two passenger cars collided on a highway in the municipality of Skövde.
Three people should have been in the two cars. All were taken to hospital by ambulance.
"A man at the age of 75 died in connection with the traffic accident," said Peter Nordengard, police officer in charge.
The relatives of the male are informed.
The injury of the other two people involved in the hook was initially assessed as serious. There is no new information about their injury status.
It is currently unclear how the hook should be.
"The cars are taken into account for technical research," says Peter Nordengard.
So many road accidents happen annually 00:29
Source link