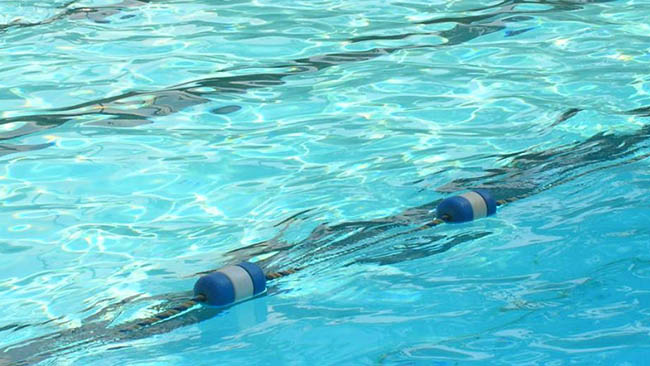 BOTKYRKA A school in Botkyrka has classified the simology according to the autumn schedule into sex. But after the division has been noticed by the journalist and author Lars Åberg and Sveriges Radio, the head of the school supports the decision.
On Monday, the information went to the parents of the seventh grade pupils about the swimming lessons. The pupils had to be collected at 8.30 am, but in different places, depending on the gender. The girls gathered outside the entrance of the school and the boys in the cafe. The swimming show would start at 9.15 for the girls and 9.45 for the boys.
Sex-related swimming education was first noticed by the author and journalist Lars Åberg in a critical post on Facebook.
Several debaters participated in the commentary field of Åberg with opinions for and against.


"Pretended and did not think at all"
On Tuesday morning, the division of Sveriges Radio, quoting an anonymous parent, was noted.
"It is an ordinary municipal school that my child just needs to start in. It feels rude and not at all thought The curriculum clearly says that you should not do this.
The main Magdalena Eberhardsson of the school defended gender segregation with the students' initiative. Many students, especially girls, did not feel comfortable participating in sex education for both sexes, according to Eberhardsson.
But Eberhardsson also told the Swedish radio that the school took care of the criticism.
"Of course we will discuss this at school and take care of what is being lifted," Eberhardsson said. No, we may think and maybe do it differently than we do.
In an e-mail to News Today, Eberhardsson confirms that they are returning to simultaneous education for both sexes.
window.fbAsyncInit = function() { FB.init({ appId: '650894651675786', xfbml: true, cookie: true, version : 'v2.6', status: true });
FB.getLoginStatus(function(response) { var $ = jQuery;
if (response.status === 'connected') { } else { } }); if (window.arevicotest) arevicotest(); };
(function(d, s, id){ var js, fjs = d.getElementsByTagName(s)[0]; if (d.getElementById(id)) {return;} js = d.createElement(s); js.id = id; js.src = "http://connect.facebook.net/sv_SE/sdk.js"; fjs.parentNode.insertBefore(js, fjs); }(document, 'script', 'facebook-jssdk'));
Source link