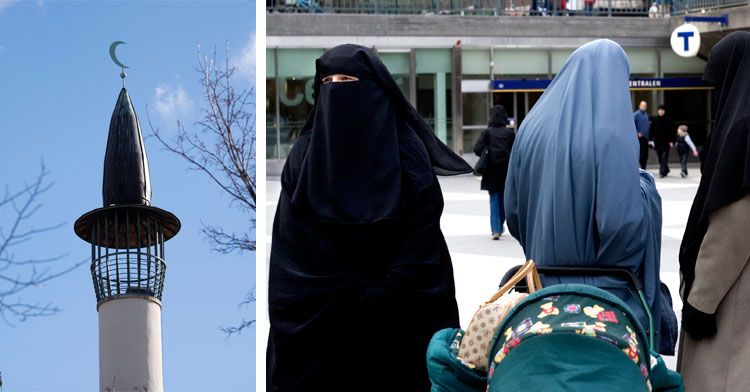 Social Democrats in Sävsjö spread lies about SD and M on a Facebook page.
Among other things, it was said that the parties wanted conflicts between Muslims and Sweden, forbidding close mosques and veil.
– It is completely unacceptable. It is a single member who has written on the page, he has withdrawn his candidacy, "says press officer of the Social Democrats Håkan Gestrin.
The text is in Arabic and is made on a Facebook page by a member of the local district Sävsjö.
Photo: Björn Lindahl
Håkan Gestrin.
The writer and social worker Galaxia Elias has translated what has been said. According to her translation, the member writes that the moderates and the Swedish democrats want to close mosques and ban veil for people under the age of 18.
The parties also want to close Islamic schools, ban halibut and remove all financial aid for newcomers.
Social-democratic press officer Håkan Gestrin confirms that the page exists and looks completely serious.
"It is a single member who led a page in Jönköping's party district, the party district noticed that night, removed the page and contacted the person, who was invited to withdraw his candidacy, he says.
Has it been translated correctly?
– Yes, it is reasonably well translated.
Did the person have any position in the party?
"He did not have any duties of trust, but he gave up the city council, which he may withdraw.
The page has been running for a long time, how could you have missed this?
"There are quite a few pages in the country, it is difficult to keep an eye on everyone." When the party district mentioned this, the page was immediately removed.
Do you suspect that there may be other neighborhoods?
– I really do not think so. If there is something similar, it is completely unacceptable. It is not that we want to do the elections, we want a cool election move. We do not want lies like this.
Thomas Gustavsson, Ombudsman for Social Democrats in Sävsjö, said the page was created in January. They are not Social Democrats on the official Facebook page of Sävsjö.
– No, this was a page for one member. It is linked and it is registered as Social Democrats in Sävsjö. But they have their own Facebook page and probably have not fully appreciated this, "he says.
How do you look at this?
"It is completely unacceptable, it is nothing that we as a party are behind us to cast a vote in this way.
Moderators must be examined
Moderate party secretary Gunnar Strömmer wants Prime Minister Stefan Löfven to personally comment on the event.
"This is extremely serious, a big scandal, and I expect the Social Democrats to immediately get down to it." Does this happen in more places? "Says Gunnar Strömmer.
That person, of course, has withdrawn his candidacy for the city council in Sävsjö.
– That is the smallest one you can expect. How could it happen and how long was it? There are questions that deserve an answer, and soon.
Lena Mellin on this year's election posters 01:05
Source link