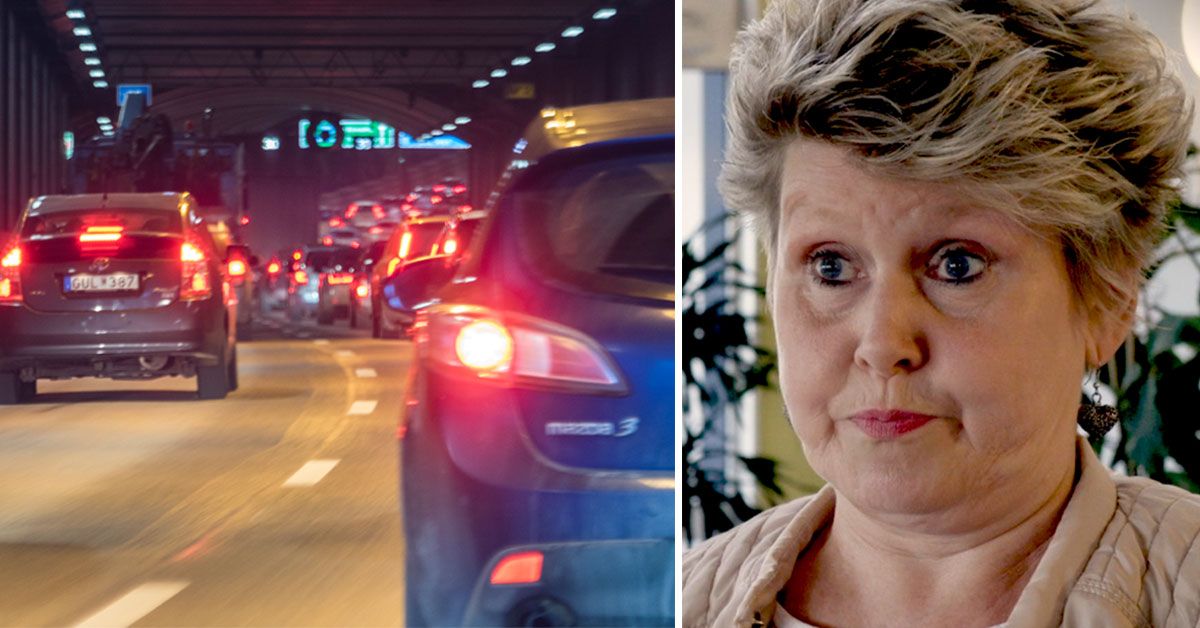 Penilla Gunther (Kd) has hired a car for more than 200,000 SEK – the majority of all MPs.
Now Aftonbladet can reveal that she allowed taxpayers to make a series of private trips with different rental cars.
"Now my Christmas tour is over for this time! I do not like him with all the good friends in Värmland and elsewhere," wrote Gunther after a Christmas week on social media when the Riksdag stood in front of her car.
Penilla Gunther, 54, from Trollhättan is an MP for the Christian Democrats and has previously called the party leadership.
Since 2014 until this spring, she has rented a car through the Riksdag for just over 200,000 SEK – mainly members.
Aftonbladet has revised all travel accounts of Gunther and the KD member has repeatedly made private trips with the rental car of the Parliament.
She also allowed taxpayers to pay extra costs for smaller amounts for someone else to drive the rental car, including her son.
1 of 4 | Photo: ANDERS DEROS
Christmas week with family members
A Christmas-rented Gunther car via the Riksdag for a week and wrote on Facebook.
"Going home to Thn bags and bags with Christmas presents and Christmas food, fortunately I have a car today!"
In other messages she tells her her "Kerstreis", where she met relatives and friends. Gunther also allowed the Riksdag to incur additional costs for a family member to drive by car during Christmas. The car costs a little more than SEK 3000 in total.
When Aftonbladet asks her about the trip, she admits that she has done "wrong".
I loved your family
On a Friday Gunther rented a car in Stockholm, which she returned to Trollhättan on Saturday afternoon.
On Facebook, Gunther wrote that she would meet a family member on Saturday. When the parliamentary administration asked what Gunther used the car for, the KD member wrote that she had returned to Trollhättan.
But that was not the whole truth.
The rental car was driven about 400 kilometers past the same distance as back to her relatives. When the Aftonbladet asks Gunther about the trip, she admits that it was private.
I loved your family
On a September Gunther picked up a rental car in Stockholm, which she returned to Trollhättan three days later. The car costs taxpayers close to SEK 400.
On Saturday, Gunther was in his place in a church outside Falköping to celebrate a baptism. For Aftonbladet Gunther admits that the trip was not a parliamentary mission.
Shot family members
Last summer, Gunther Gröna visited Lund in mid-July, with four close relatives. The day after the visit to the amusement park Gunther picked up a car as she drove home with her relatives.
The car costs taxpayers close to SEK 4,000, and even this time Gunther saw that an "extra driver" had to drive the car, which was brought back to Trollhättan.
Friend party
In April, Gunther brought in a car via the Riksdag and wrote on his travel statements that it was a & # 39; study visit & # 39; used to be.
But in fact she used the car to go to a private party of a friend in a completely different city. The car rental account of just over 1800 SEK received taxpayers.
Now, after Aftonbladet has confronted her, Gunther turned to the Riksdag administration, while writing the study visit was canceled and it became a "private visit".
Recognizes errors
Gunther also states for the parliamentary administration that she "made use of having a car between them".
For this she now wants to make a fixed deduction.
At the same time, she wants to reimburse the costs of car hire and she states that she is also prepared to reimburse the costs of extra drivers.
From Penilla Gunthers Facebook.
The travel members consider their parliamentary duties as missions. The residence of the member in the place of residence is regarded as a place of employment. This means that the journey from the place of residence to the Riksdag in Stockholm is counted as missions.
The members decide which missionaries they will do in Sweden and which way of transport is most suitable in terms of costs, time or environment.
According to the implementing rules, a member is entitled to reimbursement of the costs of car rental during missions. A car can be rented for a certain period of time and extend over several tools, if this is the most cost-effective option.
A condition, however, is that the member of a driving time book is submitted with the invoice.
Source: parliamentary administration
Do not miss the most important debate of the elections 00:30
Source link