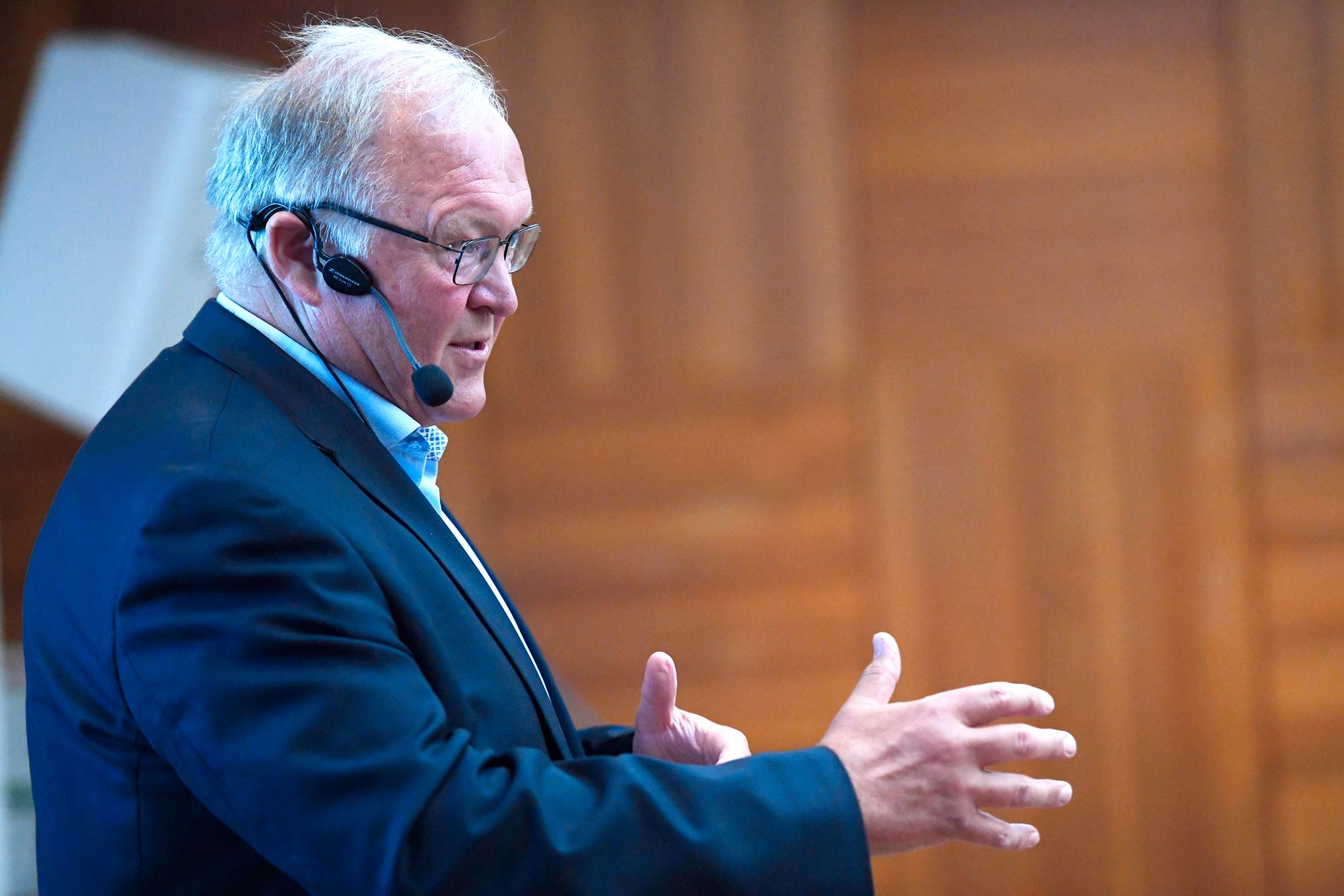 Photo: Pontus Lundahl / TT
Former Prime Minister Göran Persson (S) is stressed as a typical male politician who writes more about politics and less about the privacy and feelings of his autobiography "My Way, My Choices" from 2007.
The men write about the corridors of power and their own meaning for the party – the women weave more and more in privacy and feelings. A newly published book explores the autobiographies of politicians.
"In many autobiographies of many male politicians, the political project is the most important, they also want to appear as the great political leader", said Margaretha Fahlgren, professor of literature at the University of Uppsala.
– Fredrik Reinfeldt (M) describes his career as lonely. Although it is obvious that he has been supported by many, it is much about how he himself has created his position. Gösta Bohman (M) is unusually emotional and unusually open in his criticism of others, but it is also much about the lonely man.
Do not show vulnerability
Margaretha Fahlgren and research colleague Birgitta Wistrand have read the autobiographies of 70 politicians, as they have summarized in the newly published book "Love or Love – Power and Emotions in Political Biographies".
– Göran Persson (S) and his finance minister, Pär Nuder (S), do not write about difficulties in the private sector. You may wonder if it has to do with the image of masculinity that you do not want to be vulnerable, says Fahlgren.
a different perspective
A statement that women write much more about their privacy is that in the past they have had more trouble to get into politics and therefore have a different perspective than men.
"Women write more about the personality and would like to give a complete picture of how it affects their role as a politician in private: for former ministers Annika Åhnberg (V) and Anna-Greta Leijon (S) this meant that a lot of attention was paid to the private and not so much the political role, says Fahlgren.
At the same time, women can be more private, because it has become more important for a politician to build a personal brand, where self biographies contribute to celebrity.
Afraid to criticize
While reading, the researchers were struck by how little criticism from other politicians in the autobiographies are. Particularly contradictory is the title of Thomas Bodström's "Inside: The Power, The Muggle, Politics", which is surprisingly cautious about criticism and disclosure, "says Fahlgren.
"Politics is now seen more as a career than as a mission for four years, Margareta Winberg (S), requested by Göran Persson from the government, writes very little about his sorti, apparently not entirely voluntarily, even after leaving the policy. , it seems like you're afraid to burn bridges, and then you do not get that outdated.
Source link