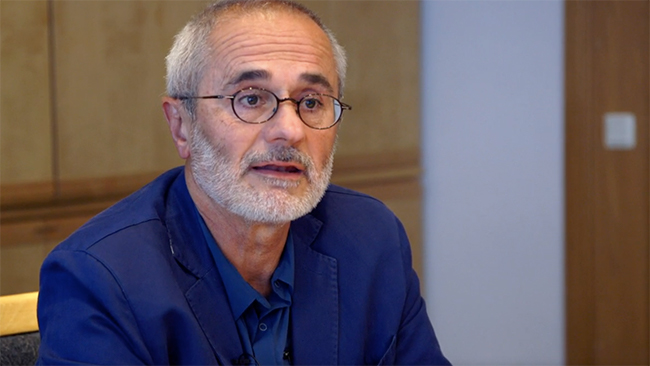 BOOTH CORPORATE An investigation of the mission revealed that representatives of Alby Mosque offered the moderates in Botkyrka thousands of votes of the meeting in exchange for M to ensure that building permits were granted for a new mosque. Now the public prosecutor has come to the conclusion that no crime has been committed.
Read more: Moderates received thousands of votes for building permits for mosques – environmentalists behind the deal
On Tuesday, chief prosecutor Alf Johansson announced during the Riksenheten against corruption that he did not initiate a preliminary investigation into the case, in which three police reports were filed. The reason is that there is no reason to believe that a crime has been committed. According to Alf Johansson, there is no undue influence on the election.
"The vast majority of the people in the country have joined forces in the areas of political, religious, environmental protection, sport, humanitarian or other interests. Representatives of such associations often offer politicians wishes or demands regarding decisions, contributions, support, etc. For the sake of the interests of the activities of the association, it can be anything from concrete matters such as the construction of a sports field or the preservation of a school to unobtrusively smoother requests for improvement of aging care, "writes the chief prosecutor and continues:
"The representative of such an association, in the present case Alby Moské, declares that it is willing to invite members to vote for a particular party, provided that the party is willing to represent the interests of the association, does not mean that they are an unlawful influence on the election, nor is the assessment deemed to be a request for unauthorized voting in a general case, nor is there any reason to believe that crimes have been committed in any other way.
Read also: Environmental activist Ali Khalil resigned after the mosque detention of the SVT
Try PLUS for $ 69 per month. Buy now!
window.fbAsyncInit = function() { FB.init({ appId: '650894651675786', xfbml: true, cookie: true, version : 'v2.6', status: true });
FB.getLoginStatus(function(response) { var $ = jQuery;
if (response.status === 'connected') { } else { } }); if (window.arevicotest) arevicotest(); };
(function(d, s, id){ var js, fjs = d.getElementsByTagName(s)[0]; if (d.getElementById(id)) {return;} js = d.createElement(s); js.id = id; js.src = "http://connect.facebook.net/sv_SE/sdk.js"; fjs.parentNode.insertBefore(js, fjs); }(document, 'script', 'facebook-jssdk'));
Source link