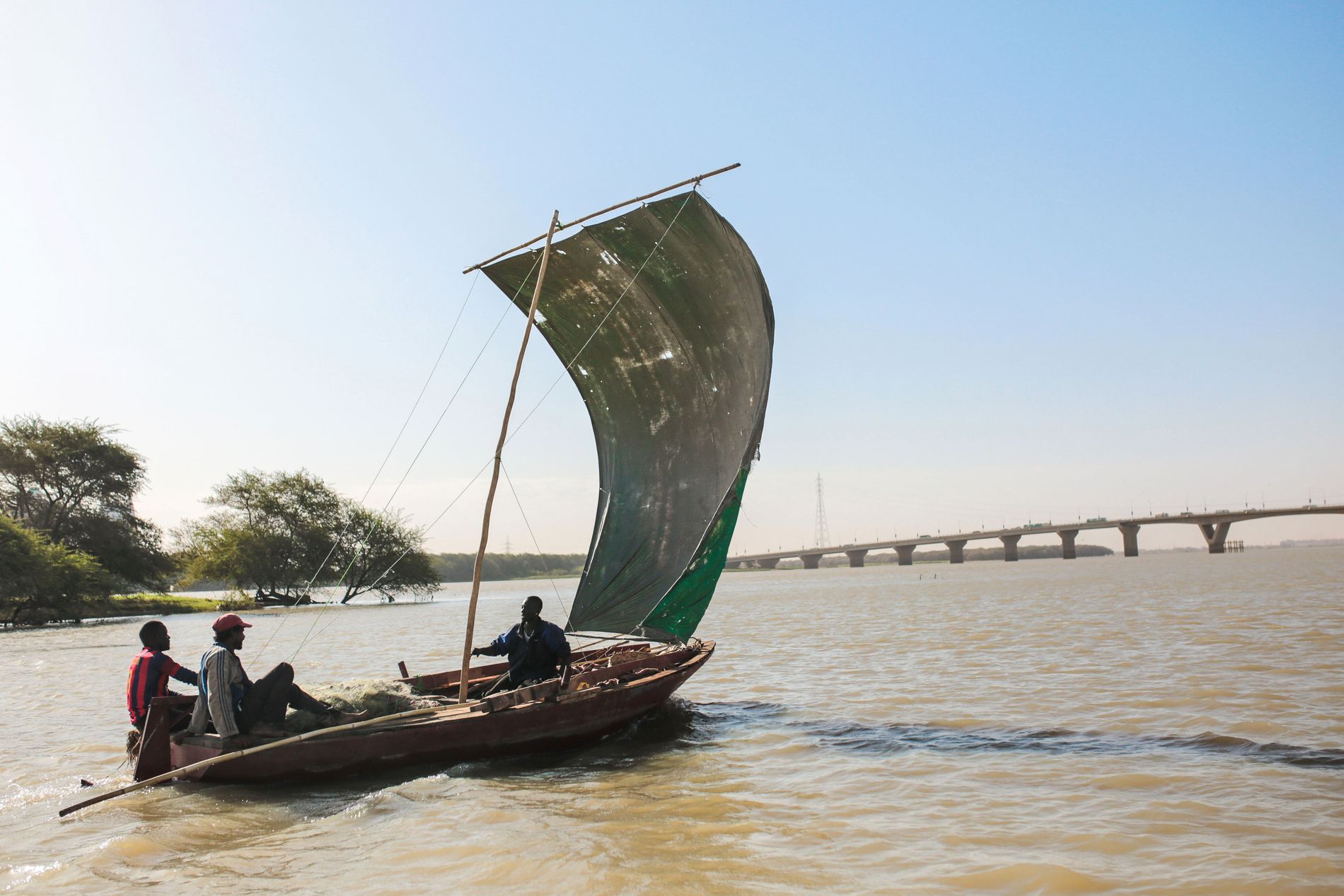 Photo: Mosa & ab. Elshamy / AP / TT
Nildeltatat is influenced by the one-sided view of man on the rivers of the world, according to the World Nature Foundation. Stock Photography.
The importance of the rivers in the world to combat natural disasters, for example, is underestimated and of course does not mean that the World Food Fund (WWF) is in a new report. It affects hundreds of millions of people.
When rivers are used by humans, the values ​​are mainly linked to hydropower production, irrigation, sand extraction and shipping. But the report released for the International Water Week in Stockholm indicates that the image needs to be broadened.
"We need to fish, drink water and rivers as natural flood protection, so many rivers around the world are important for sediment transport to preserve the pleasures," said Mattias de Woul, expert in fresh water at the WWF. .
– It is prevented if you build many ponds or have extensive sand extraction. And these characteristics are often not taken into account when looking at the value of a river, he continues.
"Strongly threatened"
When people do not take care of the rivers, the fishing areas are also destroyed. At least 12 million tons of fish are caught in fresh water every year and provide food and livelihood for tens of millions of people. But according to WWF, eight of the ten freshwater vertebrates disappeared on a global level between 1970 and 2012.
"The freshwater species in rivers are very threatened," says Mattias de Woul.
At the same time, most large delicacies sink and shrink, such as Ganges, Indus, Mekong, Nile and Yangtze. It has major consequences for the 500 million people living in delta areas, according to the report.
"The decrease in the sediment flow and a rise in sea level due to climate change pose a serious threat to people living in and out of the delta," says Mattias de Woul.
"What is striking is the amount of people affected if you do not look at all the values ​​of the river.
Even in Sweden
Even in Sweden the value of waterways is overestimated, which means the environmental organization. Älvar in the north has priority for electricity production and there are other values ​​such as fish and fish must be migrated to breed.
"It always has a major impact on biodiversity," says Mattias de Woul.
Hydropower production is a good source of energy, but there are measures to reduce the negative impact, according to WWF, to avoid completely dry parts of a river.
The organization is of the opinion that short-term thinking now prevails in the human use of rivers, which in the future can lead to major economic losses.
"We have to act now to reverse this trend," says Mattias de Woul.
Source link