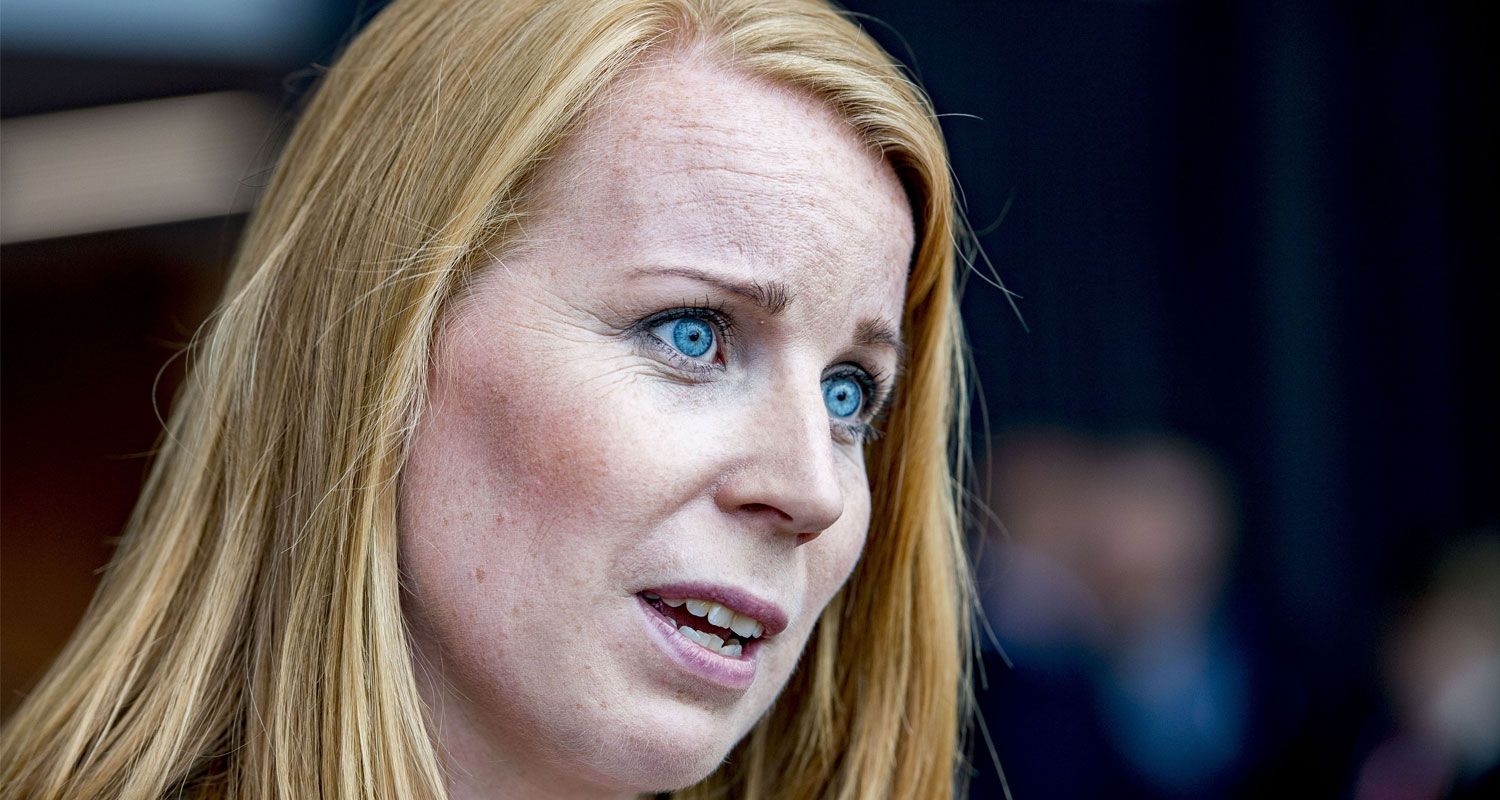 The Center Party wants to make it more difficult for Nazis, Islamists and left-wing extremists to demonstrate and ban the organizations in the long term.
Today party leader Annie Lööf presented a major action program against extremism.
"There is a need to fight against defying and shattering movements," says Annie Lööf.
Kungsholmstorget in Stockholm boasted activity on Friday. Around the square long rows of police buses circulated and prepared for manifestations of Saturday.
Then the Nazi Nordic Resistance Movement will march along the square.
That is why Center Party leader Annie Lööf chose to present seven new proposals to combat Nazism and extremism.
– Our rights and freedoms have limits. We have to take extremism seriously before it gets people, says Annie Lööf (C).
"We must act"
In the short term the Center Party proposes that the possibilities for obtaining a demonstration permit are severely limited to violent organizations – nazi's, but also Islamic fundamentalists and left-wing extremists.
In the long term, participation in organizations must be criminalized.
"If you choose to join an organization that uses violence, you must know that you can be punished," says Annie Lööf.
The center leader warns that the Nazi NMR is currently recruiting young people in Sweden.
– There is a shift in the legitimacy of this sect. They march in uniform, threaten and abuse innocents and prevent people from expressing themselves through threats and violence. Society can no longer stand and watch, we have to act.
Travel to memory locations
The Center Party also wants to make more money available for those who are particularly threatened by extremists. With SEK 30 million per year, we want to strengthen the security of buildings of vulnerable organizations.
The party proposes a commitment of SEK 10 million a year to send school classes during honeymoons to the Holocaust monuments. The aim is to continue to inform about the victims of Nazism, because those who see themselves can become less.
– Those who survived the Holocaust have done heroic efforts in our schools for decades. Now we have to take over if they can no longer go, says Annie Lööf.
Seven proposals from Center Party
1. Criminalization of participation in the activities of violence organizations
2. Zero tolerance against crime in demonstrations
3. Sharp requirements for demonstration permits
4. Contact the house and children and young people show signs of extremism and radicalization
5. Provide resources for training on extremism and the destruction of non-profit organizations
6. Honeymoons to the Holocaust memorials
7. SEK 90 million in three years to strengthen the security of buildings of religious communities and vulnerable organizations in civil society
Source link