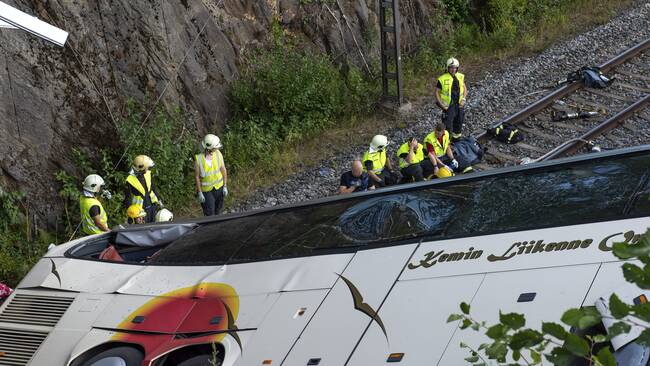 Four people died when a bus ran ten meters from a road bridge in Kuopio, Finland, on Friday. The bus had vanished from Kalix. On Saturday night the police confirmed the houses of the perpetrators and three of the four perpetrators are Kalixbor, two women and a man.
– We have confirmed that three of the perpetrators and 13 of the 16 wounded live in the municipality of Kalix, says Reine Sundqvist, information officer of the municipality of Kalix, in a commentary on the municipality's website.
On Sunday, some of the people who were back at the bus accident returned to Kalix.
"We are willing to help the victims when they return to Kalix," said Agneta Lipkin, crisis adviser to the Kalix municipality.
Source link