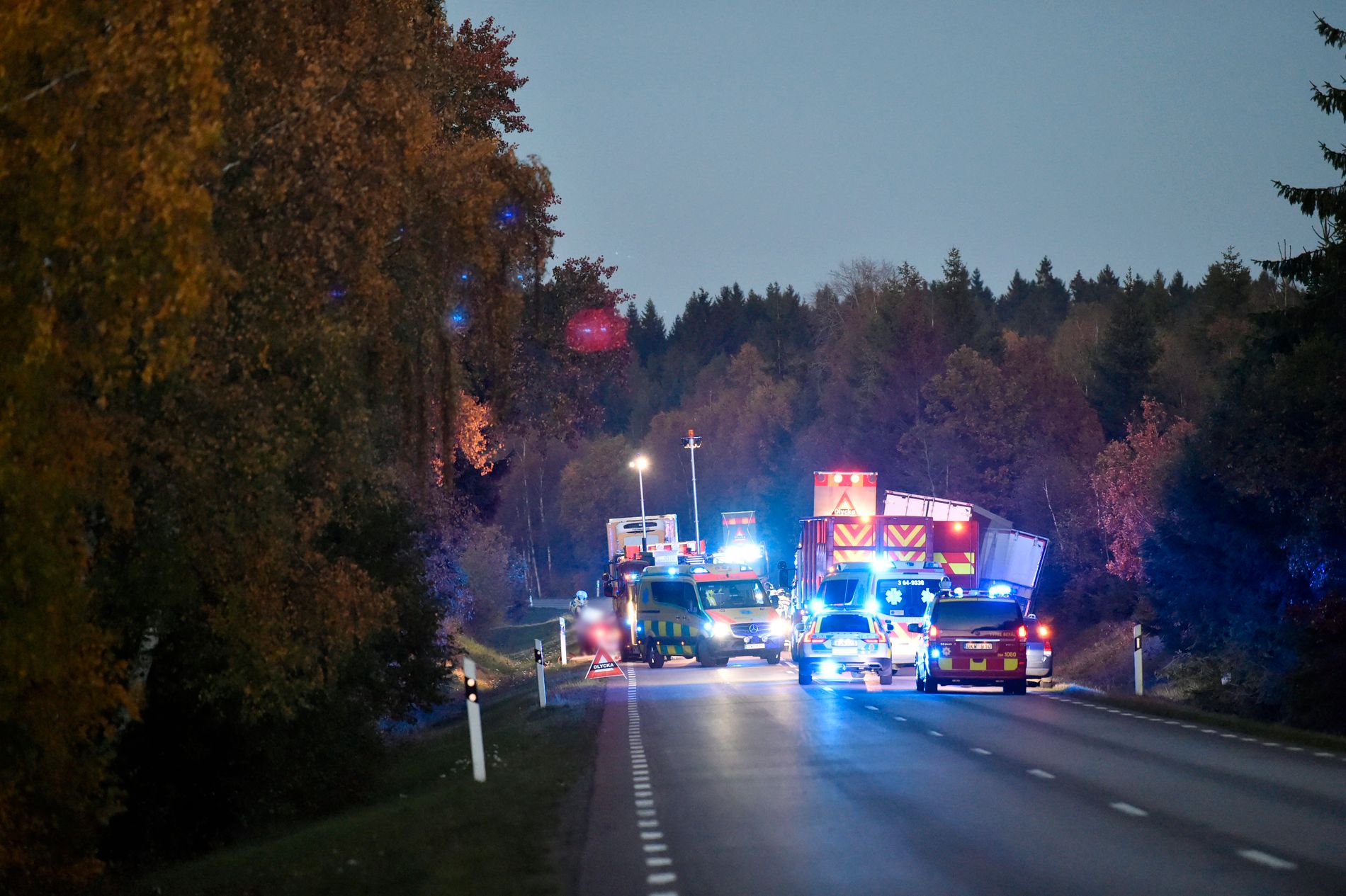 Very serious accident outside Ängelholm
A man died after a truck and a frontal rock of a passenger car in Ängelholm.
"It is very, very seriously," says Fredrik Bratt in the police region south.
The alarm arrived at 17.40. A truck and a passenger car then had a frontal link outside Ängelholm.
Police, rescue and ambulance came on the spot.
"It's an accident between truck and car, the police will help to divert traffic and start investigating, it's very, very seriously," says Fredrik Bratt.
The driver of the passenger car, a man of the fifties, died as a result of the accident.
The truck driver must be shocked.
The road was initially turned off, at 20.51 the police declared that both vehicles had been cleared from the site and traffic was flowing.
The police have left the place.
Relatives are informed.
5 ways to help with traffic accidents 00:31
Source link