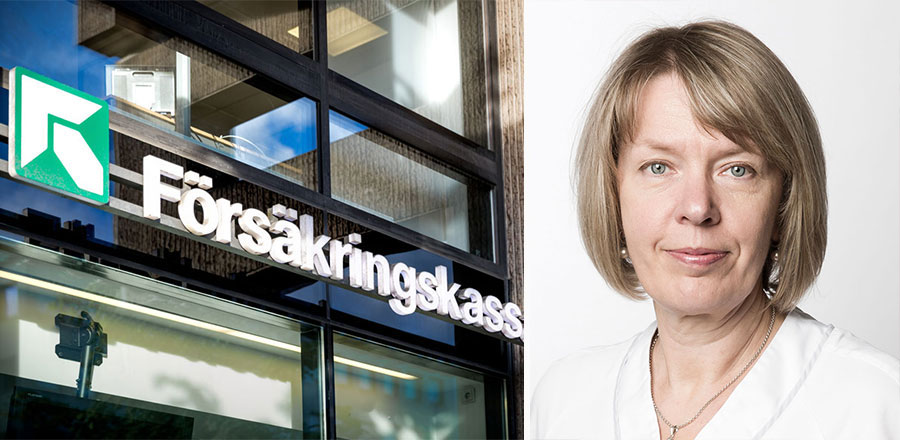 This spring, the Swedish social security agency made exceptions in the requirements for medical certificates, to ease care and during the pandemic. Thus, no medical certificate was required on day eight for compensation for the care of a sick child – nor between day 15 and day 21 in sickness benefit cases.
But on November 1, the requirements were reintroduced because healthcare was no longer so heavily burdened. A decision that has received sharp criticism from several sides.
Now – if the situation has worsened – both the District Medical Association and the Swedish Medical Association are asking the Swedish Social Insurance Company to come back.
In an open letter addressed to Director General Nils Öberg, the Director General of the Swedish Social Insurance Agency, the District Medical Association, led by Chairman Marina Tuutma, said the pandemic is far from over. And that primary care needs respite to prioritize what's important: fighting covid-19 and avoiding the displacement of other care.
According to the Dikstriktsläkarföreningen, concerted efforts are needed from municipalities, regions, professional representatives and government agencies to stop the spread of contamination across the country.
»That's why we appeal to you, Försäkringskassan: rethink your decision to make the situation a little easier for healthcare and the public! When, if not now? «The association writes in the letter that was also sent to Minister of Social Affairs Lena Hallengren (S) and Minister of Civil Affairs Ardalan Shekarabi (S).
The message is the same in the letter from the medical association.
»We in the medical world need to focus all of our energies on those who really need care now, so we see a return to the spring guidelines as a great help. It can also contribute to the fact that those who have to be at home really feel the need to arrange a certificate, «writes Tobias Alfvén, chairman, among others.
Also read:
Requirements for a medical certificate are reintroduced
Source link