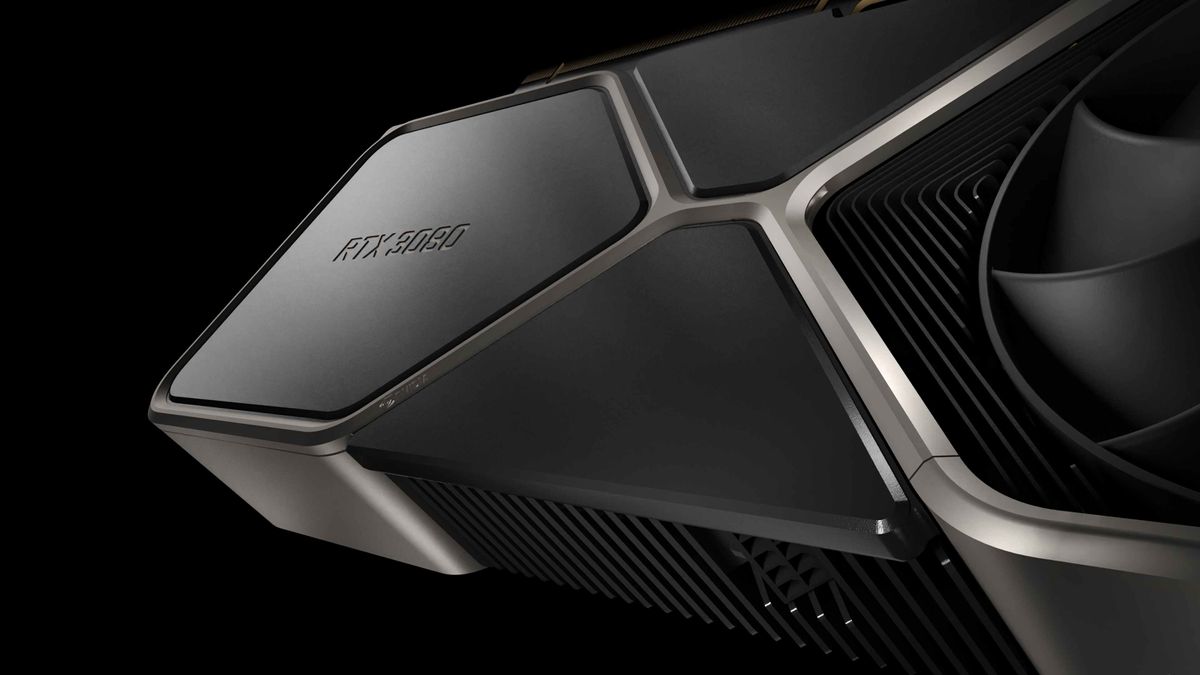 Nvidia RTX 3080 Ti should be on the way and the card, which is a slightly more powerful product of the RTX 3080, could arrive as early as January 2021 if we are to believe the latest rumors.
The latest alleged update regarding the development of the 3080 Ti comes from Hong Kong-based technology website HKEPC, which is also taking the opportunity to claim that the price tag will be around $ 999 and should be able to compete with the AMD Radeon 6900 XT. In comparison, the RTX 3080 launched for $ 699 and costs just over 9,000 kronor in Swedish stores, so it probably won't be a very cheap card when it releases in stores here in Sweden.
The card also apparently gets more video memory, where the number seemingly doubles to 20 GB, compared to 10 GB on the regular RTX 3080 model – something that will make the RTX 3080 Ti better equipped against AMD's Big Navi flagship, which in turn has 16 GB of VRAM.
The mentioned specs remain the same as we've heard in previous rumors and it was previously theorized that Nvidia wants to introduce this new 3080 variant to keep up with the RX 6800 XT, but as mentioned earlier, HKEPC claims that the new card will actually try the 6900 XT to tackle.
There's no problem speculating too much about this at this point, as we can't even be sure the card exists – but if the RTX 3080 Ti is actually on the way, of course, the price tag will be absolutely decisive in terms of the threat level. map for Big Navi.
As we've heard before, GeForce RTX 3080 Ti will have 10,496 CUDA cores, the same number used in RTX 3090 – but you can also expect the two cards to somehow differ separately in terms of performance.
This performance difference is reflected in the memory, which has not only been reduced from 24 GB to 20 GB in 3080 Ti, but also uses a narrower bus (320 bit versus 384 bit in 3090), and thus has less bandwidth. (760 GB / s vs 936 GB / s). But of course we recommend that you take all this with a grain of salt at this time, because nothing has officially been confirmed yet.
Lots of Ti variants on the way?
If this new product of the 3080 card is actually released in January, as this rumor claims, we will probably hear more about it soon.
At the same time, we have other potential Ampere-based Ti variants that may be on the way from Nvidia, namely the RTX 3070 Ti and RTX 3060 Ti, the latter of which is definitely worth talking about. The latest around 3060 Ti is that the launch date has been delayed to December 2, but this will theoretically be the next graphics card from Nvidia's side.
Considering that Nvidia has had production volume issues with the RTX 3000 models already out, it's not terribly difficult to see why a launch of the RTX 3080 Ti already sounds less likely in January – and that the rumors may feel a little optimistic.
We just have to wait and see what happens in January, but regardless, all gamers will have plenty of new graphics cards to choose from in the future, both with and without Ti models.
Source: Wccftech
Source link