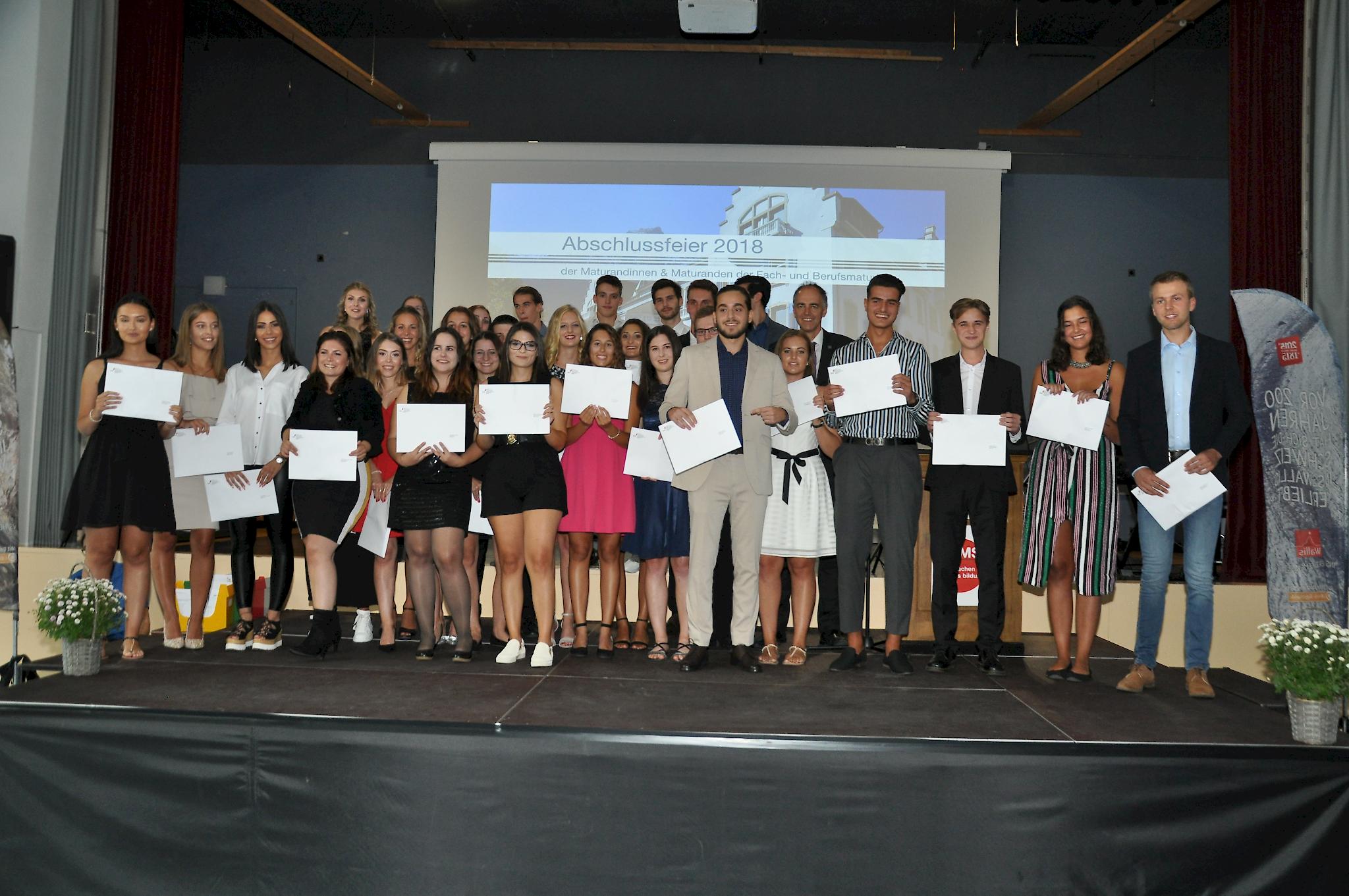 State Councilor Christophe Darbellay and OMS director Olivier Mermod were able to hand over their last Swiss Federal Certificate of Competence (EFZ) to 75 young adults on Saturday.
Olivier Mermod, director of OMS, was happy to announce that it had all passed. This meant that he and Education Minister Christophe Darbellay, with the support of Gerhard Schmidt, Rector of the College Spritus Sanctus, 16 diplomas for a health specialist, 16 for a Fachmaturität social work and 32 EFZ Kaufrau / Kaufmann with professional orientation and 11 EFZ were allowed to hand over the professional fitness of the gym.
Faced with this impeccable track record, Mermod once again joked about the graduation ceremony at the OMS's old gymnasium and threatened the attendees in the beginning to explain to them again the absence regulation.
Minister of Education Christophe Darbellay seized the opportunity for a hymn of praise for Switzerland and his dual educational system. A system that is jealous in many places and that contributes to a large extent that graduates live in a country where youth unemployment is only 5 percent, Darbellay said.
The festive occasion was enriched with dance performances and music by OMS students until after about an hour Mermod opened the aperitif and the party could really begin.
More about the parties in the Valais messenger from Monday 27 August.
mas
August 25, 2018, 8:18 PM
Source link