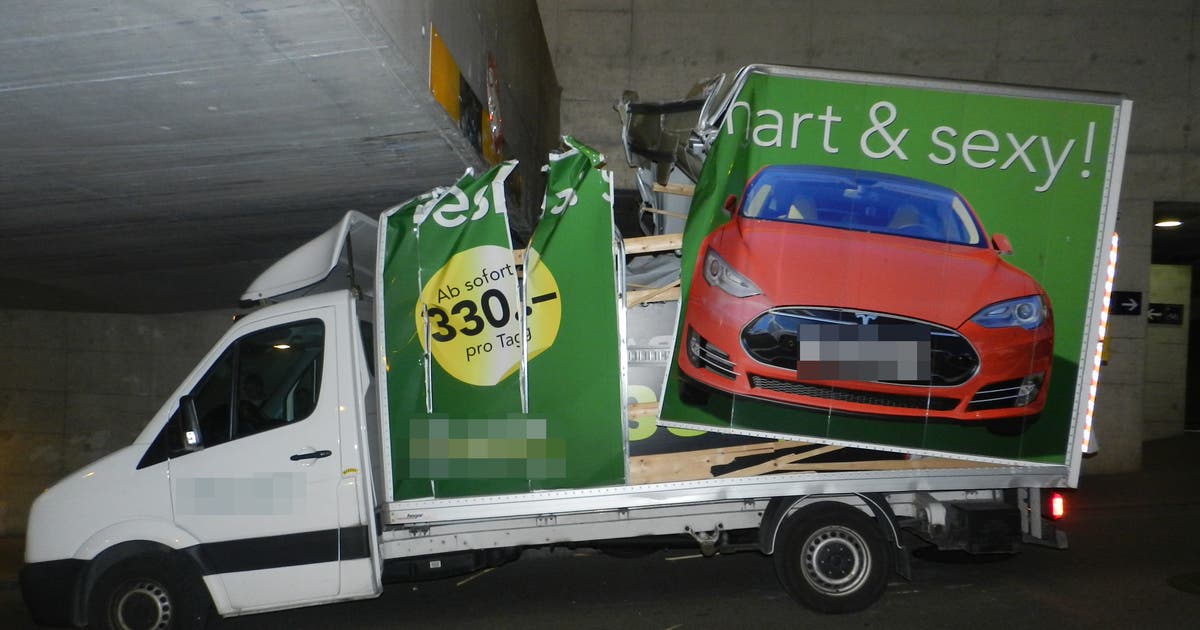 Bus cars hung in the tunnel on the Rheinstrasse again and again. Now the authorities installed infrared sensors, warning lights and Tempo 30 to defuse the accident focus.
Stefan Hilzinger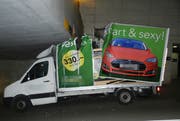 One almost made it to the middle of the tunnel, but most of them are already attached to the concrete railing of the railway bridge: on average, the pitfall in the underpass of the Rheinstrasse in Frauenfeld struck every two months in the past two years. That is much more than in previous years. This is evident from the statistics of the canton bureau for civil engineering.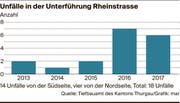 But let's put an end to the stuck box and van. The canton will install a warning system before the end of this year, which can be found at the canton bureau for civil engineering. The orders were given to the companies. In the future, infrared sensors will measure the approaching vehicles on both sides of the underpass. And a warning light comes on when a vehicle that is too high is approaching.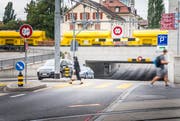 First Tempo 30 section on cantonal road
In addition – and this is a first in a canton street – the section between the pedestrian line at Schlossberg on the south side and the pedestrian line in front of the roundabout on the north side will be spotted at a speed of 30 in the future. The canton recently published the corresponding traffic information in the Official Journal. "Temporary reduction is necessary, so that the drivers have enough time to respond to the warning," explains Thomas Müller, head of the municipal civil engineering and transport department. The costs are 50,000 francs. The amount is divided between city and canton in half.
In 16 years time it collapsed 57 times
Next year, the siphon-like railway underpass with a height limit of 2.70 meters will celebrate its 20th anniversary. It collapsed 57 times from 2002 to the end of 2017. The majority of the drivers, however, could be stopped and reset due to the signaling and yellow-black striped height limiter. This often happens, to the annoyance of passersby, who enjoy summer ice in the Schlossberg and mulled wine in the winter.
Annoyance, costs and advertisement
If you fall into the trap, it will of course be less funny. Because the car accident is annoying and well pampered – and drivers of accidents can expect an announcement from the public prosecutor. Sensors and warning light will quickly prevent van drivers from fooling themselves in public.
Source link