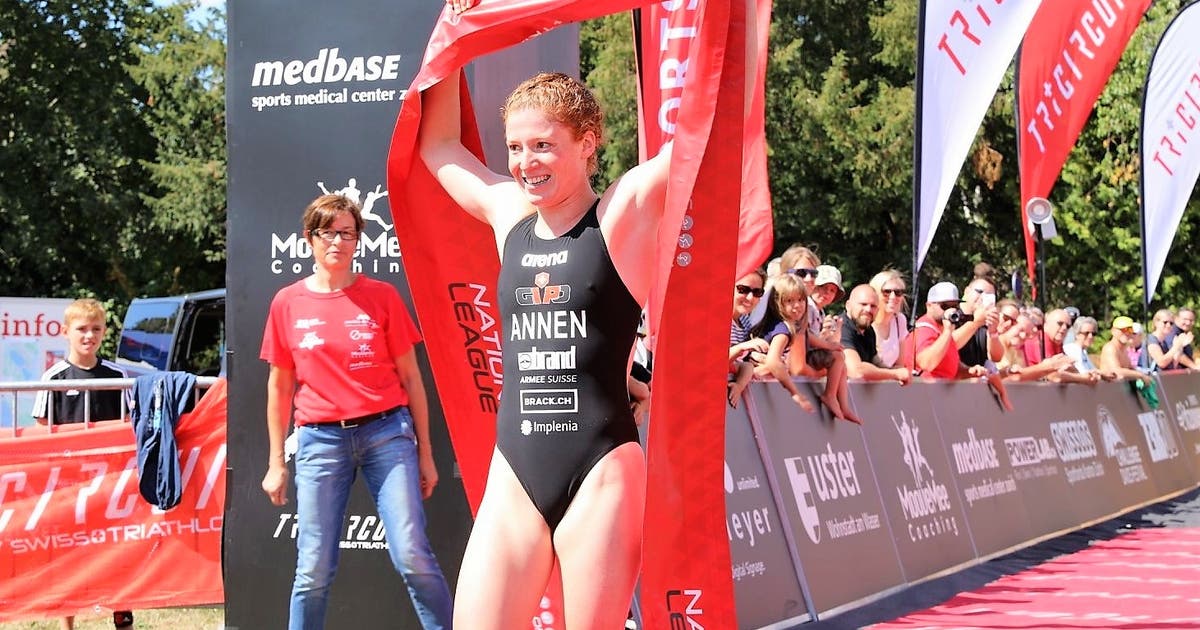 After her injury break, the Schattdorferin Jolanda Annen won the National League-race in Uster victory. This is anything but self-evident for her.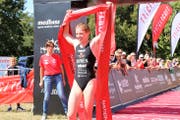 Because the training of the past few weeks went well and above all painless, the Schattdorferin decided in the short term to make a start at the National League-race in Uster. "However, I did not see myself as a favorite because I came back from a three-week training camp in the French Pyrenees the day before", said the Uri, who will soon celebrate her 26th birthday.
Each discipline is done twice
The double sprint race was as hoped for by Jolanda Annen and she was able to dictate the race from the start, despite the strong competition. In the double sprint, the triathlon distance of 300 meters swimming, 8 kilometers of cycling and 2 kilometers of running had to be completed twice consecutively.
Annen completed the first round of swimming in the maximum range and came out of the Greifensee water by 15 seconds ahead. Then she quickly took them in the first cycle to save energy. Alissa König, Julie Derron, Lisa Berger, Sara Baumann and Jolanda Annen took the first job together. Annen continued with a few meters ahead of Julie Derron and Lisa Berger as leaders the first finish line. "From now on I gave full throttle", I told myself. I wanted to know where I am right now, "said the final winner at the finish, which has paid off.
Your efforts have been worthwhile
"In the second cycle, from the start I have been strongly encouraged to expand my lead and I am very pleased that the efforts have paid off." With 35 seconds ahead I was able to tackle the last job with peace of mind . »
The numerous gathered public could praise a radiant Jolanda Annen as the winner of the 29th edition of the Uster Triathlon. Alissa König won the silver award 50 seconds behind Annen, bronze went to Julie Derron. "Victory is anything but self-evident for me, it is a huge rise, that I have been able to complete this race painlessly and that I can win a comeback victory, is the icing on the cake." (Red)
Source link