At 2 o'clock in the morning the fire brigade received a fire alarm. Fire broke out in the industrial building on Hauptstrasse 2 in the 1,500 inhabitants of Herznach. When the troops arrived a little later, the top two floors were already in full fire.
The fire service met a dead woman in the building. It is an employee of Spyk Band, a company located in the building. "The first evidence shows that the fire was intentionally laid by an employee and that it committed suicide," the cantonal police wrote in a Monday morning report.
The fire broke out in the offices on the second floor of the factory building in the 1,500 inhabitants community of Herznach. Up to 110 firefighters Herznach-Ueken, Oberes Fricktal and the basic fire brigade Frick were deployed.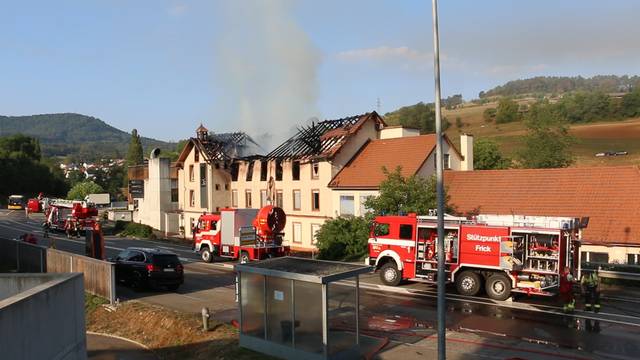 <meta itemprop = "description" content = "

A major fire in the industrial building of the company "Spyk tires" on Hauptstrasse 2 in Herznach claimed a death toll on Monday evening. & Nbsp;

"data-reactid =". qj1zt4a8o4.0.1: $ 1.0.0.0.2. $ 0 "/>
Fight against embers
The fire service is still in use. The armed forces are currently trying to demolish the attic with the help of an excavator. Moreover, they fight against Glutnester. "The extinguishing work will probably continue into the evening," said chef Christoph Reimann AZ of the fire brigade. The canton road between Küttigen and Herznach is closed (until further notice).
According to Reimann, the main challenge for the fire brigade was to prevent the fire from spreading to both adjacent buildings. That has succeeded.
The high temperatures in the burning building are a challenge: the task forces fighting the flames in the building on the ground floor and on the first floor, equipped with breathing masks and oxygen supply, had to be replaced every 20 to 30 minutes.
The smell of fires was not only in the village, but up to Frick in the air. Reimann excludes a health risk for the population. No corresponding chemicals were found at the site of the fire.
The Spyk Band is a band producer with more than 100 years of experience, as the company writes on its website. It produces and trades with gift and decorative ribbons of high quality, gift packaging. (DKA / pz)
The police photos of August: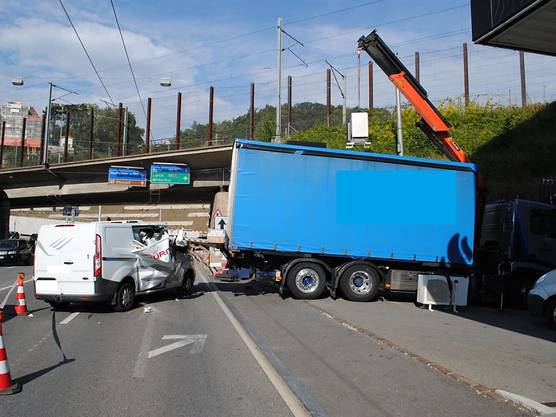 Source link