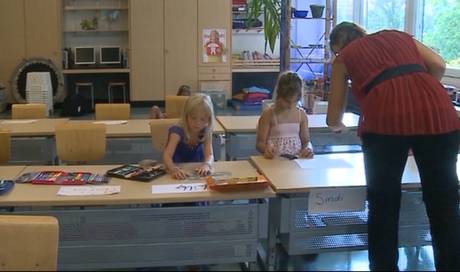 School care for the village school was the standard of all things. The nurses were considered as respected persons. And when they attended classes on Saturday morning, our students felt that our teacher was becoming a bit nervous. The president of the school board opened the youth festival with patriotic words. And when he said: "We need a new school building", a new school building was built. Later, as a fairly unsuspecting young teacher, I got a job without a diploma because the then chairman of the school board knew my father and I did not have long hair.
But that's it: it was. Today the primary school works differently. At least since the introduction of the managed school in 2003, school care has become increasingly important; a large part of the tasks have long been taken over by the school management. A clear majority of school leaders recently said in a survey that their work would be much simpler without school care and direct contact with the city council.
Now the government council wants to abolish school care. He comes to meet most school leaders and many communities; direct contact between the school administration and the city council becomes the rule.
But school care also generates emotions, is anchored in the population: you select the people themselves who take care of the school. It is therefore good that residents of Aargau can vote in May 2020 on the future of school care.
Source link