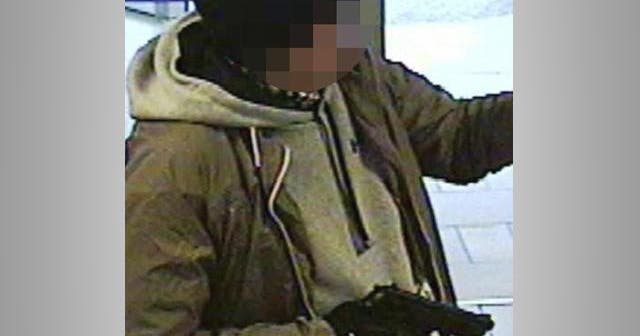 The man who robbed banks in Rothenburg, Hochdorf and Weggis does not oppose the verdict of Lucerne's correctional court. Now he has to be in jail for seven years.
Kilian Kuettel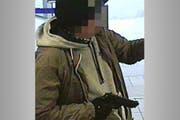 Now it is definitive: the man who robbed branches of the Luzerner Kantonalbank in Rothenburg, Hochdorf and Weggis has accepted the verdict of the criminal court of Lucerne. This has been public and legitimate since yesterday in a justified form. So the now 57-year-old must undergo a prison sentence of seven years.
The verdict was pronounced by the judges during the main hearing on May 17, 2018. In it they plead guilty to the man who worked as an independent dental technician in Immensee because of various crimes. In addition to bank robberies, he also had to respond to tax fraud, counterfeiting, coercion, extortion and pornography. With their guilty verdict the judges followed the motion of the grandfather of the state Lucerne, who had demanded a prison sentence of seven years. The defense asked for acquittal in two fraud cases and pleaded for a prison sentence of four years.
Written and yet worked
Crucial to the allegations of fraud were events that took place between February 2013 and January 2015. During this time, the culprit was considered unsuitable for work due to tendinitis and was 100 percent on sick leave. Although he received medical expenses from his insurance company, he continued to work normally. In essence, he has stolen more than 183,000 Swiss francs in illegal amounts, as the Prosecution explains in the indictment. In addition, almost 143,000 Swiss francs in customer money, which he charged for his orders.
The defendant defended himself against the amount of the offense, as can be deduced from the judgment published today: "The defendant also stated during the trial that the customer credits would in no way prove that all the work was actually done by the accused. " He said that he had transferred the orders to colleagues, but that their bookkeeping had not been correctly recorded in the accounts. The argument did not want the Prosecution to apply and spoke of alleged accusations.
Four months less thanks to cooperative behavior
The court came to the conclusion that for all offenses a prison sentence of 7 years and 4 months would be appropriate. However, the panel reduced the verdict by four months because of the part of the perpetrator: in the proceedings he had shown cooperatively and took responsibility for his actions. "He was also reasonably reasonable in the process and he seems to sincerely regret his actions."
The man is in prison since January 9, 2017. The 181 days he had previously held in custody were credited to him.
Source link