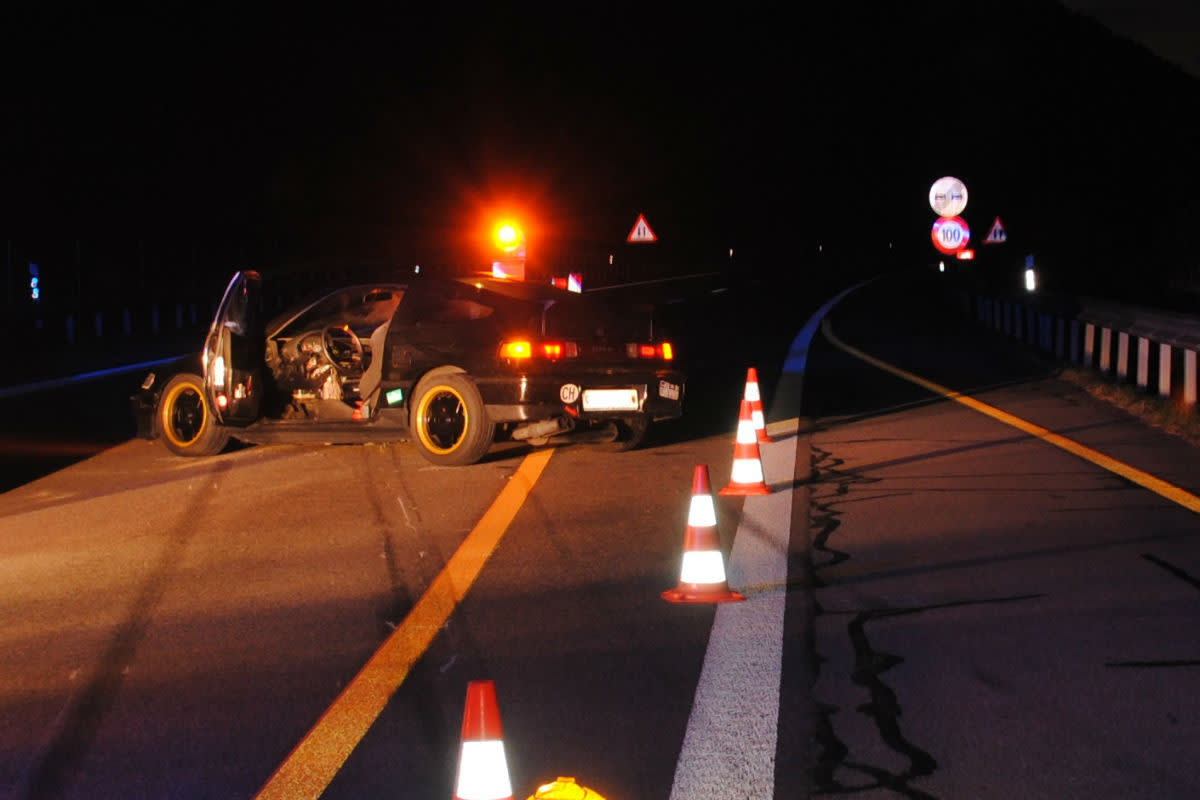 On Thursday morning (11.10.2018) it was in Schaffhausen on the A4 to a solo accident of a driver of a passenger. This was injured.
On Thursday morning at 5:40 a 27-year-old drove his passenger car from Bargen on the A4 in the direction of Schaffhausen. In the area of ​​the construction site at the "Langwis" transfer, the driver came with the vehicle to the right of the approximately 15 cm high curb of the bridgehead. As a result of the force the vehicle lifted the road and was discarded at the end of the bridge section. The vehicle came to a standstill after the collision on the building site. The driver could leave the car independently and warn the police. Two people who stopped at the site of the accident, the injured man was cared for until the arrival of rescue workers and then transferred to the cantonal hospital Schaffhausen by the ambulance.
The cause of the accident is the subject of ongoing investigations by the Schaffhausen police.
At the passenger car was total loss. He was rescued by a private tradesman. Due to the recovery and registration of accidents, there were traffic restrictions in the short term.
Source link