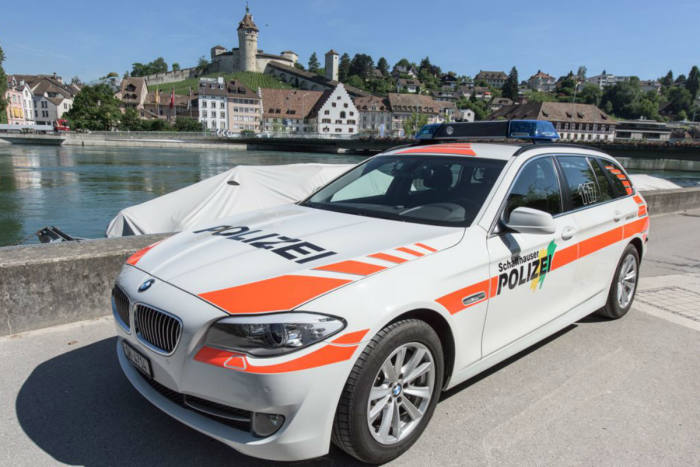 On Thursday afternoon (23.08.2018) a collision took place between a passenger car and two pedestrians on the Thayngerstrasse in Herblingen (Schaffhausen). The two pedestrians were badly injured. As a result, the accident vehicle collided with another passenger car.
Around 4 pm on Thursday afternoon (23.08.2018) a 78-year-old passenger drove in Herblingen (Schaffhausen), on the road "Im Höfli" towards Thayngerstrasse. At the intersection, the passenger driver turned right and drove on the sidewalk to the Herblingen shopping center for unclear reasons. Two pedestrians walked in the same direction to the glass discharge point. The two were caught from the back of the car and thrown aside. During this process they took moderate to severe injury and had to be transferred to the hospital.
After the collision, the passenger driver drove a few meters further on the sidewalk. She then stopped and drove backwards to the scene of the accident. She bumped into a passenger car of an already stopped helper. Light damage was caused by this collision.
Source link