After the big fire in the main station of Zurich in the night on Saturday, there were massive traffic restrictions in the center of Zurich. As reported by the city police in Zurich, it is expected that they will be canceled around 5:30. Both the station square and the station bridge in the Central area to the central station are expected to be released again in the early morning hours for the individual traffic and the public. Because the building is still in danger of collapse, the tunnel from the Landesmuseum to the Rudolf Brun bridge remains closed for traffic.
Due to the large fire on the Bahnhofplatz public and private transport was diverted over a large area. In the center of the city should be expected in the tram and bus operation with delays.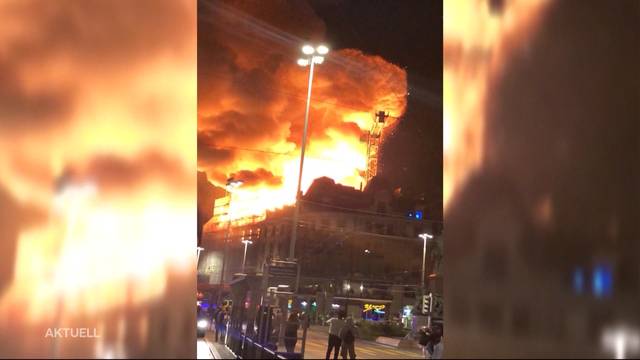 Because of the enormous damage of the affected building complex, several important road sections for all traffic had to be closed for safety reasons, ie the city police. Affected were both individual and public transport.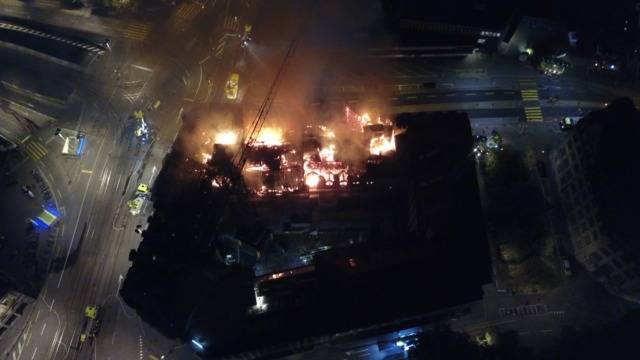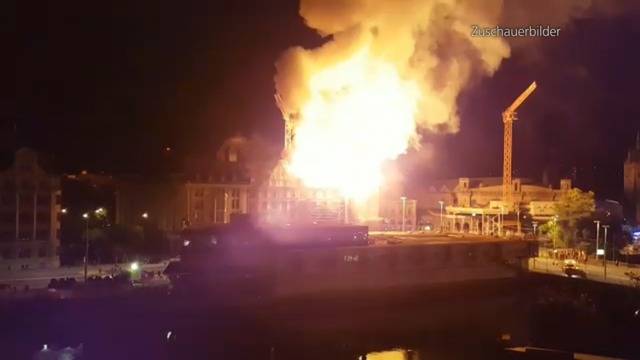 This is the information from public transport VBZ (Saturday 10.00):
With regard to the detours in public transport, we refer to the following information from the Verkehrsbetriebe Zurich VBZ:
The use on the station bridge leads to considerable restrictions on the tram and bus network.
The routes Central – Bahnhofbrücke – Bahnhofplatz / Bahnhofstrasse and Bahnhofquai – Bahnhofplatz – Bahnhofstrasse are not passable. The tram network is currently divided organisationally around the main station in two parts.
To make matters worse, this weekend in Bleicherweg the tracks are being replaced. In combination with the closures around the central station, this means that no tram traffic is offered between the main station and the Paradeplatz. The alternative route via the tram connection Hardbrücke is also interrupted by the construction site of the track.
Affected are tram lines 3, 4, 6, 7, 10, 11, 13, 14, 17 and bus lines 31 and 46
The stops Sihlquai / HB, Stampfenbachplatz, Central, Löwenplatz and Sihlquai / HB are located around the central station.
More detailed information on the offer can be found on www.zvv.ch, www.vbz.ch or in the ZVV-app.
For passengers with destination / departure in the vicinity of a city train, we recommend using the S-Bahn. Different connections can be expected with longer travel times.
Information regarding the VZZ report can be obtained from the operational control center at 044 411 46 40.
<meta itemprop = "description" content = "

In addition to the main train station in Zurich, a business building caught fire on early Saturday morning. The rescue workers brought the fire in the attic with a large stock under control. Marco Cortesi, spokesperson for the Zurich city police, gives information about the events.

"data-reactid =". 1a6brb7yp22.0.1: $ 7.0.0.0.2. $ 0 "/>
Source link