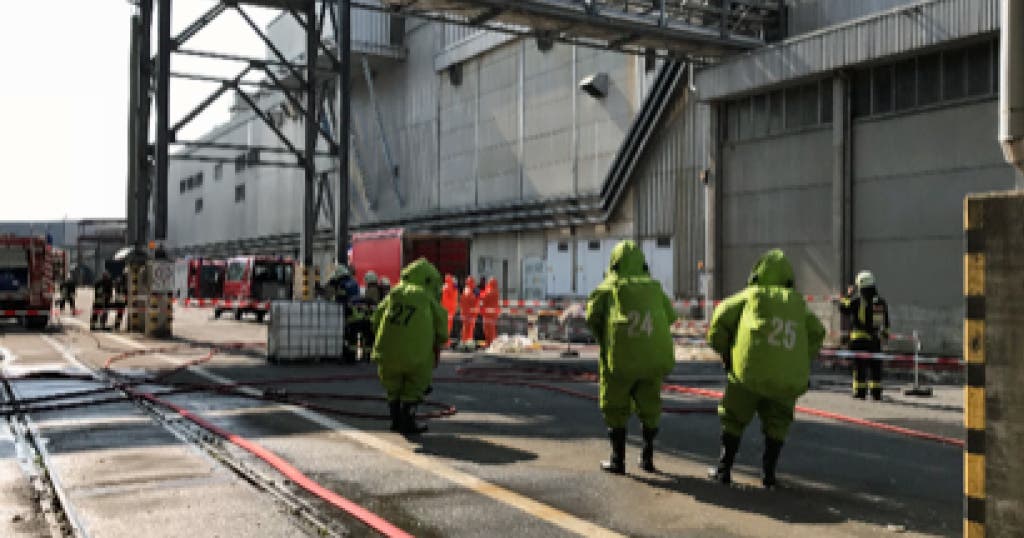 Leaked hydrogen peroxide on Tuesday afternoon led to a large-scale operation at the Papierfabrik in Perlen. There was no danger to the population. Two workers exposed to the substance were taken to the hospital for inspection.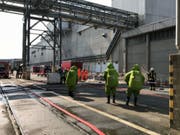 (SDA)
The liquid, which is also used as a bleaching agent, ran for unclear reasons at 2.15 pm in a series of paraffin beads, as the Lucerne police announced. It was about a few cubic meters of liquid, a police spokesman said on request.
The accident happened at the factory. It was decoupled with a large contingent, but the leaking liquid could be stopped relatively quickly, fed into a receptacle and neutralized.
In action were the company fire brigade, the chemical arm Emmen, the fire brigade, the rescue service, environmental experts and the Lucerne police. At no time did the population have any danger. Two employees infected with hydrogen peroxide were taken care of on site and then taken to the hospital for inspection.
The reason for the incident is the subject of ongoing investigations. The research leads the parquet.
Source link