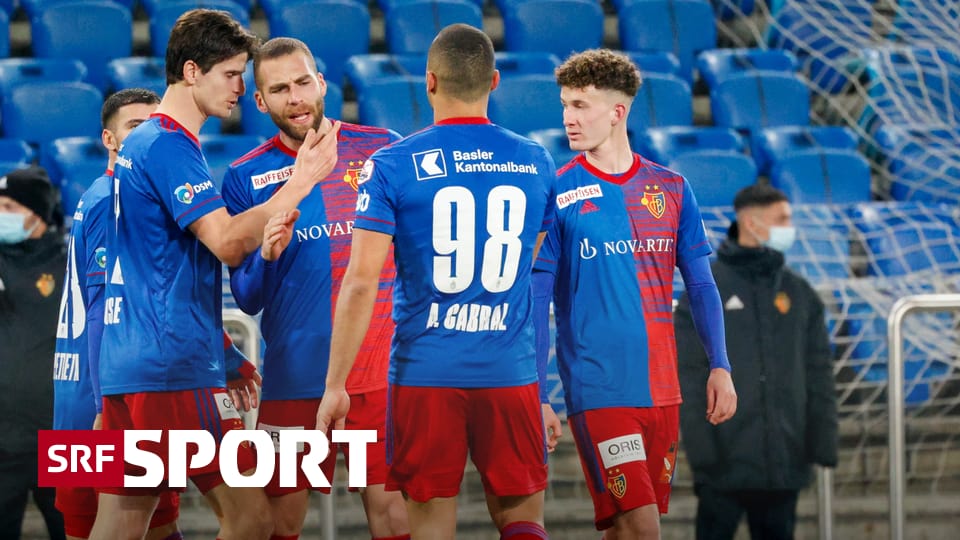 FC Basel beats Servette 1-0 in the 10th round of the Super League at home.
Pajtim Kasami scored the golden goal with a header in the 51st minute.
Servette captured the bigger chances, especially in the first half, but failed due to his own inability or FCB goalkeeper Heinz Lindner.
FC Basel took revenge on Servette for the defeat on match day two in Geneva. At home the "Bebbi" won 1-0 thanks to a goal from Pajtim Kasami: the newcomer of FC Sion scored his third goal of the season in the 51st minute with a header from a Valentin Stocker corner.
Good first half of Servette
Before that, Basel had bit its teeth against Geneva in the first half. In the 5th minute the ball was actually in the Servette goal for the first time. But Kasami was offside when Valentin Stocker was passed, as the VAR corrected correctly. Boris Cespedes was bent in his own goal in the middle.
Basel was dominant at the time, but Servette got the big chances. Timothé Cognat, Alex Schalk and Grejohn Kyei were unsuccessful. The latter even recorded a picket shot.
Basel shows up in half past one
In the second half things went better with «Rotblau». Just 3 minutes after the 1-0, the Basler seemed to get up to speed and celebrate the alleged 2-0. Kasami was ahead of Arthur Cabral's header but offside, again the goal didn't count. Valentin Stocker's picket shot in the 90th minute could also have decided the match.
The fact that the Basel team did not score a goal for the first time this season is also due to their nominal substitute. Heinz Lindner showed several world-class parades. Whether it was against Schalk in the 10th and 56th minute or 3 turns of the hand before the end, Théo Valls concluded: Lindner kept his box clean.
Basel initially jumped to 3rd place
The FCB is at least in 3rd place in the table until Sunday. Napkin gets stuck in 8th place.
Source link