New research shows how many cups of coffee are harmful to health
Coffee in its various variations is one of the most popular drinks in the world. Until now, however, there has been talk of possible health benefits and disadvantages. The experts still disagree about whether coffee is healthy or harmful. A new large-scale study has now shown that it is mainly dependent on the amount of popular hot drinks. But with what amount does coffee become a health risk?
Popular pickup
Latte macchiato, cappuccino or conventional filter coffee: coffee is not only one of the most popular pick-me makers among the Germans. The hot drink is consumed in the morning to go faster. Although coffee has long been considered to be harmful to health, it is now known that the hot brew is healthier than was often believed. However, it is highly dependent on the quantity. Researchers from Australia have now established in a scientific study how much coffee is still healthy every day.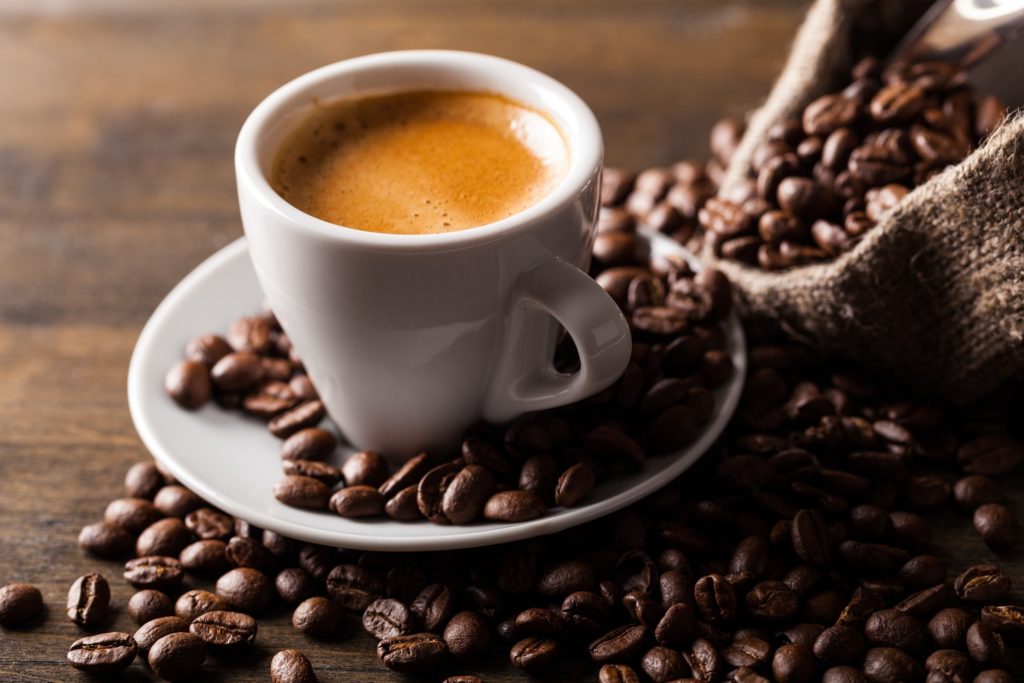 Advantages and disadvantages of drinking coffee
The advantages and disadvantages of drinking coffee have been discussed for decades.
Studies have shown that coffee is good for the heart and can also reduce the risk of colon cancer.
However, it also depends on the amount that is consumed. New research by researchers at the University of South Australia has now determined how many cups of coffee per day are harmful to health.
The results of the scientists were published in the "American Journal of Clinical Nutrition" magazine.
Connection between coffee consumption and cardiovascular disease
According to the World Health Organization (WHO), cardiovascular disease is the leading cause of death worldwide. But they are also among the best preventable diseases.
Ang Zhou University of South Australia researcher and Professor Elina Hypponen of the Australian Center for Precision Health now investigated the link between long-term coffee consumption and cardiovascular disease.
They could confirm that too much caffeine can lead to high blood pressure, a precursor to heart disease.
According to study authors, drinking six or more coffee a day can be harmful to health and increase the risk of heart disease by as much as 22 percent.
According to a statement from the university, scientists have set an upper limit for safe coffee use and cardiovascular health for the first time.
The most consumed stimulant in the world
"Coffee is the most consumed stimulant in the world – it wakes us up, increases our energy and helps us to concentrate. But people always ask," How much caffeine is too much? ", Says Prof. Hyppönen.
"Most people agree that if they drink a lot of coffee, they may feel nervous, irritable, or even angry, because caffeine helps your body work faster and harder," the study author explains.
"We also know that the risk of cardiovascular disease with high blood pressure is increasing, a known consequence of excessive caffeine intake," says Hypponen.
"To maintain a healthy heart and blood pressure, people need to limit their coffee to less than six cups a day – based on our data, six were the turning point at which caffeine began to negatively affect cardiovascular risk."
It's about moderation
To achieve their results, the British biobank data used from 347,077 participants between the ages of 37 and 73 years.
They also found negative effects on subjects with the faster caffeine processing metabolising gene CYP1A2 after the sixth cup.
"An estimated three billion cups of coffee are drunk all over the world every day," says Prof. Hyppönen.
"It is essential to know the limits of what is good for them and what is not," says the scientist.
"As with many things it is all about moderation; gluttony will pay for it." (Ad)
Source link