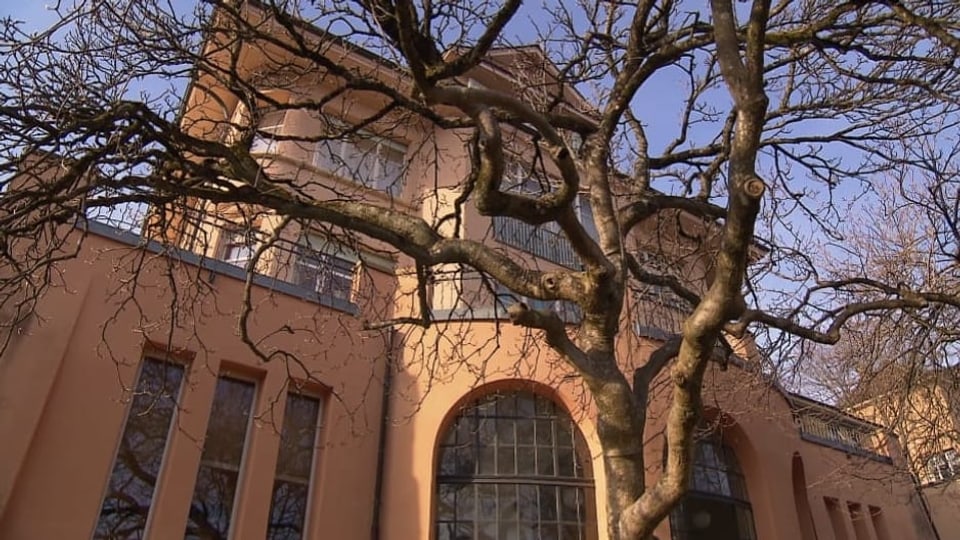 In early February, measles broke out at the Steiner School in Biel. At the behest of the canton, 60 children are suspended from the classroom until the end of the week. It affects those who have not been vaccinated against measles.
This accumulation at school should not be a coincidence, says Daniel Koch of the Federal Public Health Office. He refers to the philosophy of Rudolf Steiner. The anthroposophist was a declared vaccination opponent. The school says that there are no figures about vaccine-critical parents.
«Virus can also affect the brain»
The critics of vaccination have the right not to vaccinate because there is no obligation in Switzerland, explains Koch. He emphasizes: "People need to know that when children become ill, they can no longer use the classrooms." Because there is no right to infect others.
The head of the communicable diseases division at FOPH warns that the virus is highly contagious and very dangerous. "The virus can not only affect the body, but also the brain, which is why measles can lead to death time after time."
Measles grow again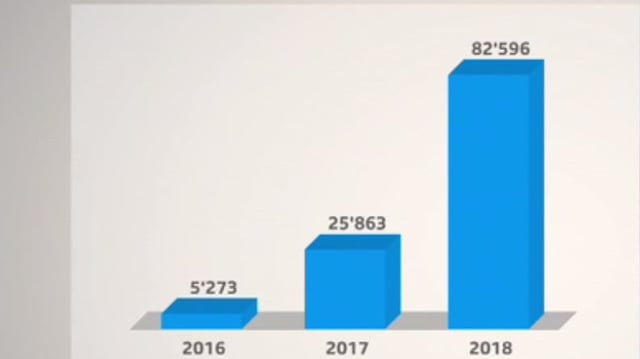 Measles grow again in Europe. In 2016 there were more than 5200 cases, in 2017 the number rose to more than 25,000. Last year it shot up to more than 82,000. According to the World Health Organization (WHO), approximately 110,000 people worldwide died of measles in 2017.
In order to eradicate measles, the WHO propagates vaccination coverage of 95 percent of the population. In Switzerland the average is 94 percent. Cantonal there are big differences: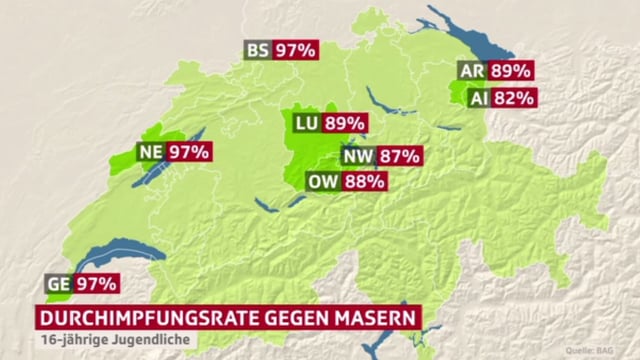 The leaders, each with 97 percent, are Basel-Stadt, Neuchatel and Geneva.
Appenzell Ausserrhoden, Luzern and Obwalden and Nidwalden are clearly below average. The bottom is Appenzell Innerrhoden with 82 percent.
Why is the Durchimpfrate in Appenzellerland so deep? Someone who needs to know is Andreas Moser, cantonal physician of Appenzell Innerrhoden. With only 16,200 inhabitants half the canton is statistically difficult to compare, Moser explains. In general, people went to the doctor less here. "Secretly, the Appenzeller is still rooted and connected to the magical healing powers of the miracle."
Vaccine tested a billion times
The federal public health office has made progress in many cantons. But it still lacks the final effort. Fear of vaccination Opponents of serious complications are, according to BAG, unfounded. The vaccine against measles was tested billion-fold.
Koch: "Of course the vaccine is harmless in relation to the measles because from time to time it causes fever in children, rarely more serious side effects, but the measles are one hundred thousand times more dangerous, they can kill people."
The cantonal physician is convinced that Appenzell Innerrhoden has reached the vaccine against measles recommended by the WHO after about five years.
Source link