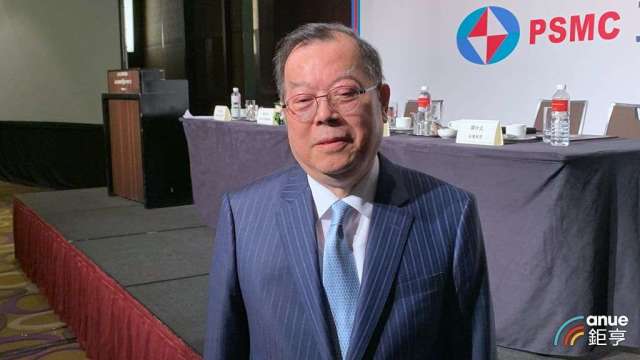 Power Semiconductor Manufacturing Co. (6770-TE) held a public briefing in front of the counters today (30). Chairman Huang Chongren said current production capacity has become incredibly tight and customer demand for production capacity has reached a level of panic. It is estimated to arrive in the second half of next year. In the second half of 2022, the logic and DRAM markets will sell out to an unimaginable point.
Huang Chongren stated that Powerchip's shares were taken off the exchange in December 2012. After 8 years of rebirth, it was split and reorganized into Powerchip Technology and Power Semiconductor Manufacturing Corporation. It is also the world's only successful transformation from a DRAM plant to the foundry industry. The company and Power Semiconductor Manufacturing Co., Ltd. will log into Xingqiang in December and aim to return to the market in the fourth quarter of next year.
Power Semiconductor Manufacturing Co., Ltd. currently has an 8-inch production capacity of about 90,000 pieces and a 12-inch production capacity of 100,000 pieces The total capacity utilization is 100%. Huang Chongren said that although the 12-inch capacity has a 100,000-piece capacity, even the 200-300-piece capacity cannot be squeezed out. Capacity has become incredibly tight, and customer demand for capacity has even reached "panic" levels.
Huang Chongren believes that as the epidemic slows, all industries are expected to thrive in the first half of next year. Coupled with the promotion of 5G and AI applications, the demand for semiconductors will be more prosperous. It is estimated that from the second half of next year to the second half of 2022, Logic, The DRAM market will sell out to an unimaginable point and he predicts that foundry production capacity will become a battleground for IC in the next five years. design houses.
Due to the severe shortage of 8-inch manufacturing capacity, Power Semiconductor Manufacturing General Manager Xie Zaiju also said the 8-inch foundry certainly has a price increase plan. In response to strong customer demand, the bottleneck will be removed next year and production capacity will be increased; Huang Chongren said the industry has repeatedly reported price increases, and Power Semiconductor Corporation is pleased with the results.
MediaTek recently announced that it would spend 1.62 billion yuan to purchase equipment itself and then lease it back to Power Semiconductor Manufacturing Co., Ltd. to consolidate the demand for production capacity. In response to customer needs and future development trends of 5G, AI and other applications, Power Semiconductor Corporation is expected to build a new Tongluo plant in March next year. Many customers have also put forward the idea of ​​participating in Open Foundry . In the future, the production capacity of the new factory will be planned in collaboration with major customers, ahead of the subordinates. .
Source link