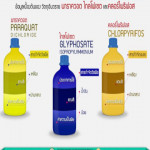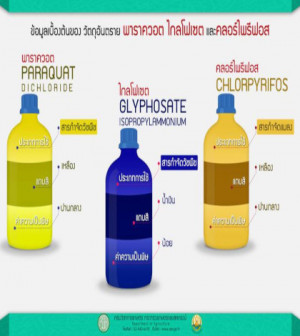 At the Ministry of Health, Dr. Seree Tuchinda, chairman of the National Reform Commission on Health Speaking after the meeting of the National Health Reform Commission On the effects of three types of chemicals, paracetamol, chlorpyrifos and glyphosate, the meeting has resolved in the same direction that the three chemicals are banned. The report will be submitted to the National Reform Commission for Natural Resources and Environment (NESDB), as well as to the Ministry of Health. And the National Strategic Committee They also pass on this information to the meeting of the high-risk problem problem on 22 August.
Dr. Teerawat Hunjutha, director of Public Health Reform, said he was one of the judges. I have to insist that these chemicals are dangerous. There are many academic data. Recent findings have implications for high-fat liver, which continues to accumulate health effects.
Mr. Vinai Dahlan, director of social reform, said the chemicals also affect the brain. It can affect a person's sex is another factor that affects the speed of birth. That is why it affects the Thai population structure. The impact on the economy. Right now in the eyes of foreigners often think of Ladyboy when they look at the Thai men. This is important in Singapore, Vietnam is very important. Time to talk about this must be discussed in a multi-dimensional way. I do not talk flat to each other.
Source link