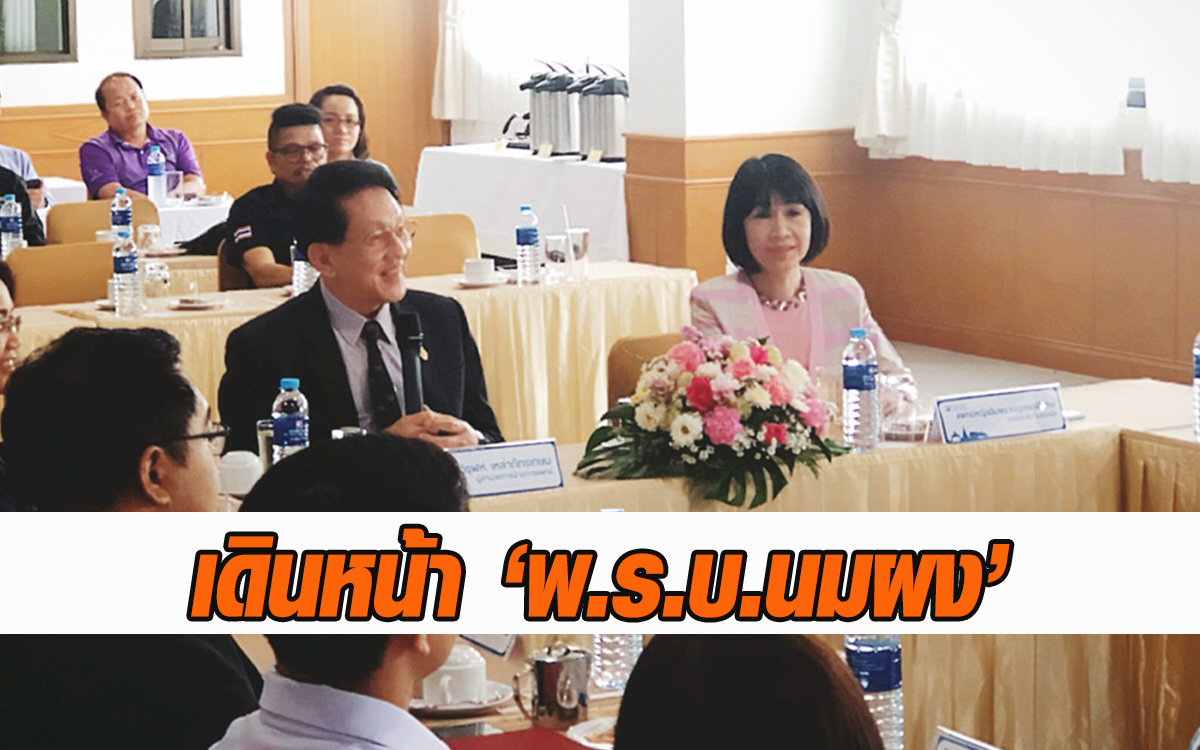 On August 22, Amporn Benchapitak Deputy Director General of the Ministry of Health said that in the past the visited area visited various medical institutions, both public and private. In promoting the promotion of food marketing for babies and young children in the year 2017 to raise awareness about the intention and essence of the law. The problem of legal obstacles. And promoting breastfeeding. The last visit to Khon Kaen. It turned out that both public and private hospitals. Has been implemented The. The. The. The good. Even private hospitals. Did not cooperate with the government. The plan is to focus on breastfeeding. Train the hospital staff. Train couples from birth to childbirth and after the birth of breastfeeding babies.
"Much of the most important communication is between staff and managers, the importance of not receiving support, or meeting budgets from manufacturers, importers, distributors of baby food or agents, including no contact with pregnant women and mothers after delivery. are based on motherhood and care for children through breastfeeding, "Amporn said.
Deputy Director General of the Ministry of Health said the communication and understanding of the right people about the law. The effect is then. We need cooperation from all sectors. The past has worked very well together. To provide information and to comply with the law. At the point of concern. It can be risky to make a mistake or a violation of the law is not found 1. The manufacturer or distributor of food for the baby has organized activities to educate pregnant women. A mother or a family member with children who are children and young children. There is also a sample of baby food with gifts to promote the market, which is not legally possible. It is a violation and insult.
Dr. Amporn said: 2. Manufacturers or agents. The desire to give. Equipment or supplies for public health services for the benefit of the public can be made. This point is charged in the hospital. Make sure you do not have a name, brand or symbol indicating that it is a baby food or a media connection to infant nutrition, and 3. The law allows manufacturers, importers or distributors. Donate food for baby & # 39; s and baby food. At this time the area has found no errors. Most of them work very well together.
Source link