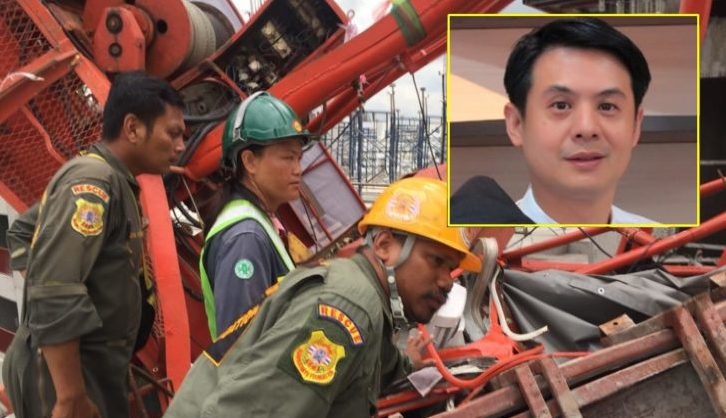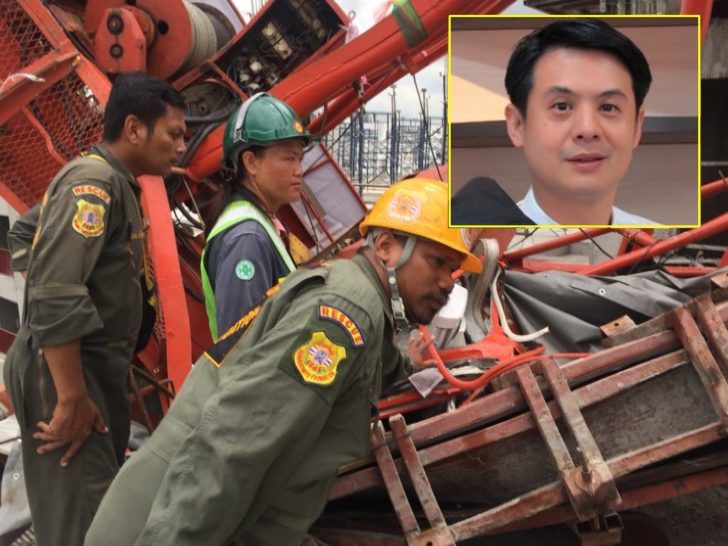 On September 1, Dr Amorn Pimanmas, secretary general of the engineering council, unveiled the crane incident. During construction Happened several times. In the construction of bridges, runways, elevated railways and high buildings such as a crane collapses while building a bridge over the Chao Phraya River. Province Phra Nakhon Si Ayutthaya in 2559 Crane construction collapsed while building a red line. For Wat Don Mueang in 2560 and construction crane International School. On the Rama 9 road in the past year 2556.
Dr. Amorn Pimanmas unveiled that tap or crane. A large machine that is used to lift and move things. Tower crane, which refers to a tower crane, is located near the jet of the crane and 2. Mobile crane The crane is located on a movable wheel. The Rise 9 tower crane is a 30 meter high tower crane with an arm or a boom of about 40 m in length. The Council of Engineers, in collaboration with the Building Inspection Association, the first collapse of the landslide was registered on 30 August. It is coordinated by Wang Thonglang police station. The cause of the collapse of this crane. This can not be determined. Waiting for results to collect and analyze data from the field before they can be identified. Expected about 2 months.
Dr. Amorn Pimanmas said that. Construction cranes can collapse for various reasons: 1. Weight lifting or overloading of the weight.
2. No crane mounting on the building structure 3. Parts and connections between parts are not strong or have insufficient anchors 4. Lifetime of the crane and deterioration, such as rust. At the base of the crane 5. The foundations of the crane are not strong enough. 6. Errors of workers working in the work process can be seen that the collapse of the construction cranes can occur a lot. The factors related to the strength of the crane itself, or factors related to the person working. Analyzing the cause must be done thoroughly and include all factors. And now it is not exactly clear what the cause is.
Prof. dr. Amorn further said that the crane is mechanical. Use requires maintenance. The same principle as car care that we use every day. By using the crane safely. Inspection and maintenance of the crane must be carried out. It is subdivided into 1. Daily inspection according to the checklist by the crane operator and 2. Inspection for maintenance around the time, such as every 3 months or according to the time period specified by the manufacturer. Just like taking a car to check the Czech Republic yourself. The key is not the same. Crane operator Must be trained and have a sense of non-negligence and must strictly observe the usage requirements.
That is it.
Source link