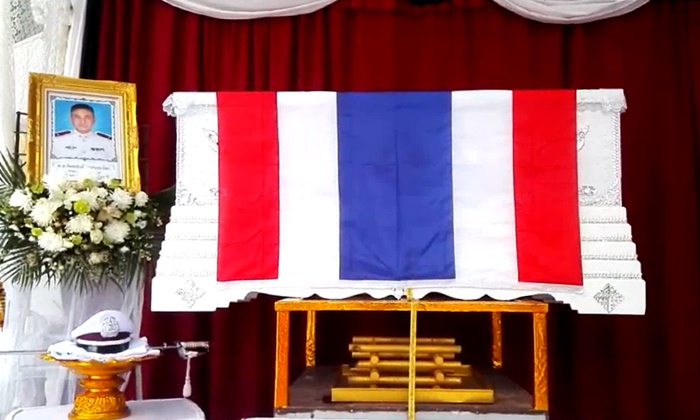 cremation The Korat Police Brigade, who lost his life, was promoted to the rank of 4th officer, Pol.
The reporter. Atmosphere in Wat Tha Sae, Tha Chang, Chok Chai, Nakhon Ratchasima Major General Watcharin Boonkong Plc. Nakhon Ratchasima. The chairman of the cremation ceremony. Police sword Kittisak Pluakak Chokchai police station, Nakhon Ratchasima, who died during his service. Narathiwat Province is located on Highway No. 24, 51 km from Chok Chai district.
Mr. Supawit, 20, drives a pick-up. While you ask for a stop. In the night of August 29. During the ceremony there was a royal patron. The prince of Nakhon Ratchasima is the president of the clergy and there are police officers and government officials from every district. Evenly dressed in white. And family members of the people for many mourners.
There are also Miss Sirachan. The oldest daughter of the deceased read the history and poems about the tears of his father. As a young son he was ordained a priest. The atmosphere is very sad.
The police say the police station has been upgraded to a classification of four rankings to Kittisak. I have been in the hospital for a few years now.
After this, the provincial police of Nakhon Ratchasima will propose to the National Police Agency to consider the children of Kittisak. To be a special policeman. After graduation
>> The car is out! I do not know what to do.
>> Open the history of the "police sword". Orphanage – Fight for life
Source link