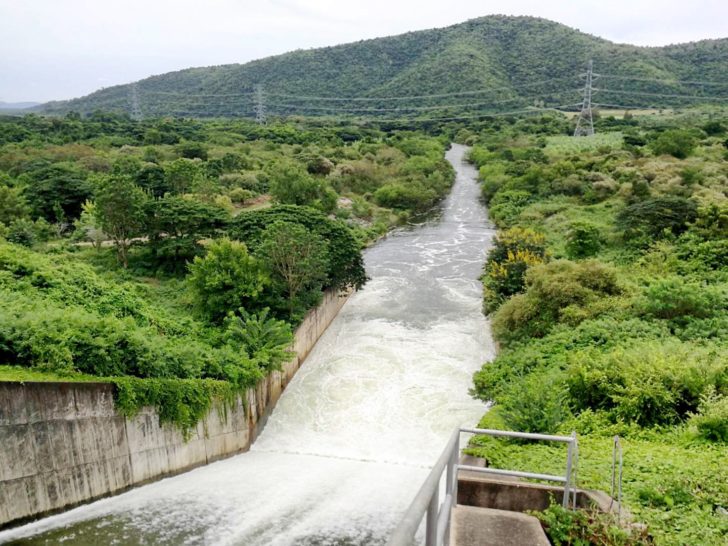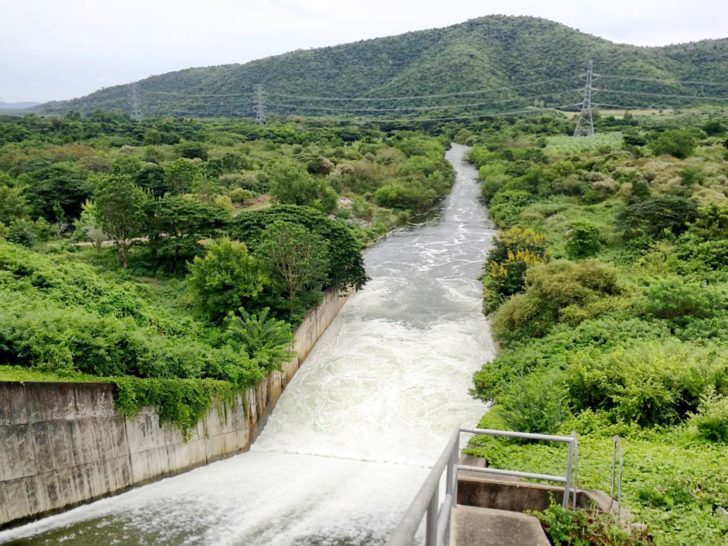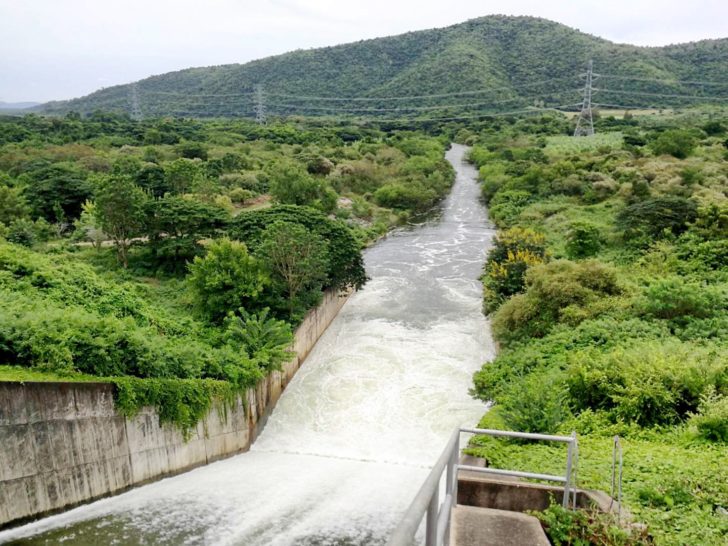 On August 26, Mr. Pairoj Khunton, director of Pranburi water supply and maintenance project Province of Prachuap Khiri Khan has revealed that the reservoir of Pranburi is continuously watered. In the last rainy season the river was drained by the main channel and the Pranburi River about 11.21 million cubic meters per day, while the water flowed into the reservoir with 8.02 million cubic meters. The current volume of water in the basin is 319.20 million cubic meters, with a capacity of 391 million cubic meters, or 81.64 percent of the capacity, more than 70 percent of the basin capacity is 45 million cubic meters.
"Confirm that there is no impact on the downstream area, some lowland areas can be affected by high water levels in the Pranburi River, there is no water level higher than the water level, and let's say the water project has a plan to put untreated water into the water. Pranburi River, up to 120 cubic meters per second, it will gradually increase the speed of drainage along the downstream shock monitoring, and if there is no heavy rainfall, it is expected that the water level will be under control on September 9, "said Mr. . Pairoj.
Mr. Rungroj Assawakulthin Head of Khao Sam Roi Yot National Park said it was unprocessed water from the Pranburi reservoir since July 19 ago. Effect on ecosystems in wetlands or in Ramses It has a world-class interest in the area of ​​Sam Roi Yot. Field of more than 1,000 rai, especially lotus. And natural water plants. Opposite the Natural Disaster Relief Center in the old rai area, it has been restored from the previous drought. Recently, the water level in the marshes is 1.60 meters high and the trend will rise to no more than 1.80 meters, but no more than a month after the renovation of the bridge at the Center for Natural Sciences completed. The park is open as usual to tourists visiting the lotus pond.
That is it.
Source link