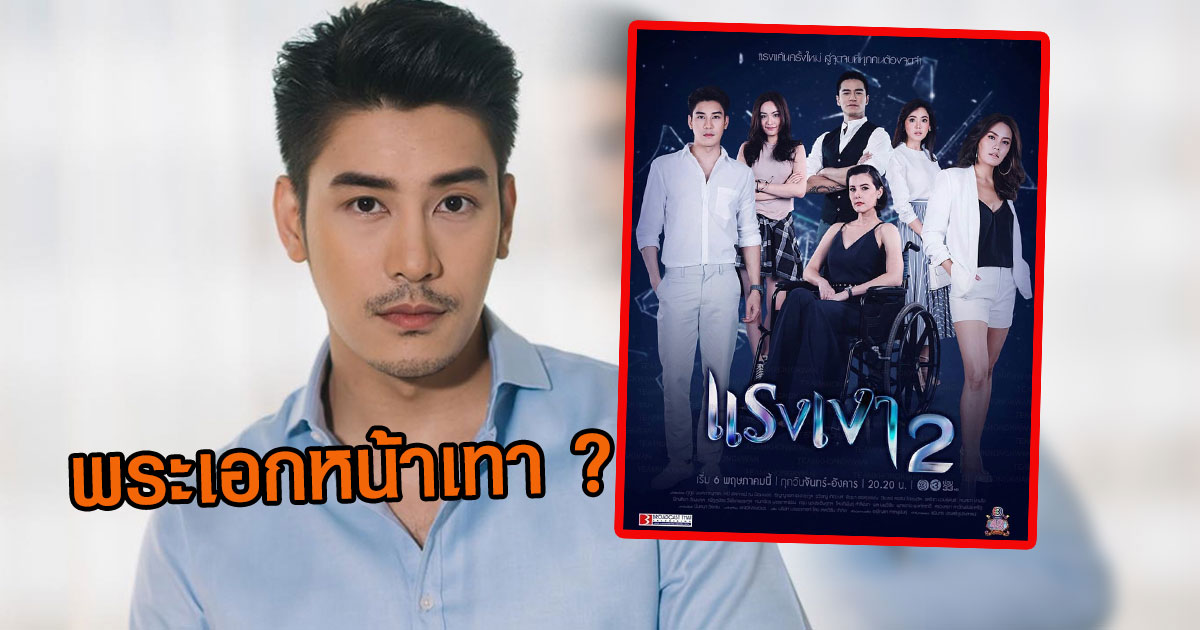 Ken Phuphum revealed the shock, shadows and shadows. 2 affected by the current collapse Faith after processing, the processing works better.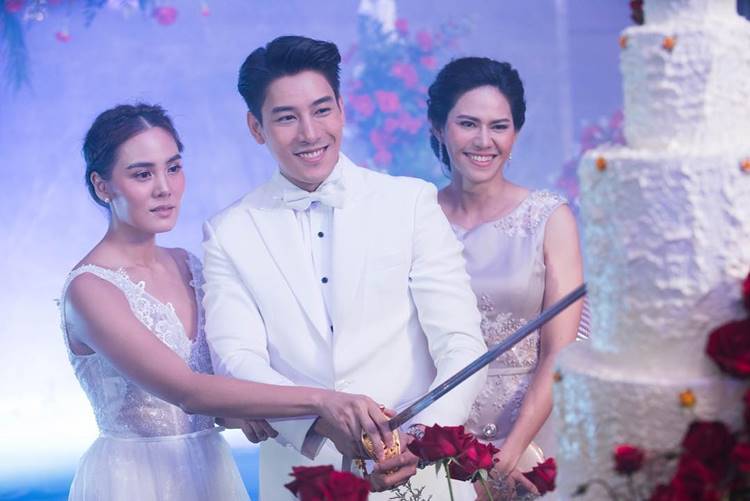 It is a drama that many people expect and look forward to the Shadow Force 2, but it appears that there is strong criticism. Both images The action of the characters, including the makeup of the young hero Ken Phu Phum, who has a tight makeup for the heroine Until he was plagued by the nickname The newest gray hero (17 May 2019) at a press conference held the event & # 39; NESPRESSO MILKY WORLD & # 39 ;, Ken Phuphum opened his opinion on this.
– Asked about the dramatic 2 dark drama that doesn't burn and quite a few attacks?
Ken Phuphum: Actually it is something that both the actors and the team all intend to do with this, I think the job is still not just here. We must continue. It is also encouraged to play with the Shadow Force 2.
– Many expect it to be better than this?
Ken Phuphum: this is where every viewer sees how they feel. But the personalities of the team and the actors are fully compatible with everyone, including something to be repaired. The group of actors and teams also talked about the flow. As said that the job is not over yet Something has to be resolved
– Show that the repair is taking place?
Ken Phuphum: No recovery But it must be a cutback that needs to be corrected. Editing will have to take place many times. As more and more electricity flows, this should go back to fix it so that it can improve and the drama becomes more fluid. Called the team hard at work now
– Personally, when you look at the drama Do you feel that this is the kind of criticism?
Ken Phuphum: In the first part of the story I felt it. I admit that I didn't feel any different than the person who looked That the editing might be strange, but as the team says, it still has to work harder to fix things that are wrong. Anyway, it is also encouraging for us.
– Have you spoken to Khun Nong Aruncha?
Ken Phuphum: I personally have not spoken with Khun Nong. But I know that Khun Nong is more than me (laughs). I think Phi Nong must have its own editing method. What this is apart from us Because we have finished playing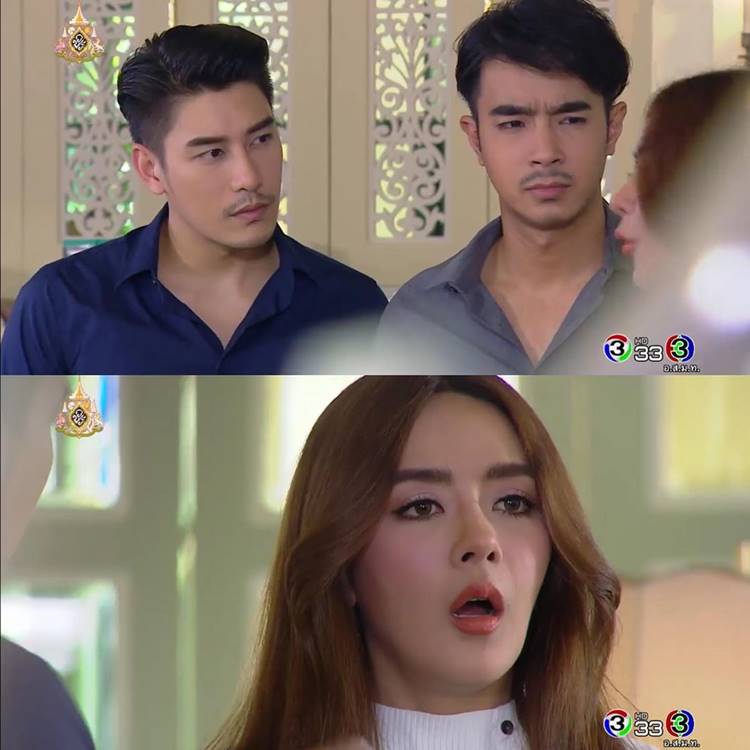 – Did we come first when it collapsed?
Ken Phuphum: was shocked? Was shocked? Accepted that was a bit shocked. And we see together with everyone. And then it must be shocked why
– Teasing people that the story has many superheroes. Is the bird dying?
Ken Phuphum: Actually, I don't think he's dead. He probably has his reasons. Can die a little hard (laughs)
– People see why drama, state of mind, swing, first of all, the subject of the script is rather criticized?
Ken Phuphum: The story of the chapter, I'm not sure about the arrangement of the photo or what, but he tried to fix it.
– Is the first episode we read ok?
Ken Phu Phum: Yes, I like it, we play, we feel fun.
– Show that it can be missed, straightened or edited?
Ken Phu Phum: Oh, the audience can be confused. It can be the speed to edit something like that, I read it too. The editing method can make people look a bit confused.
– We believe that it should be correct if it is corrected?
Ken Phuphum: I still believe in everyone's intentions that everyone is exercising and that everything is still working hard. I believe I want to give everyone the intention to send to everyone, it is very encouraging for us.
– How much does it fall?
Ken Phuphum: not just actors, staff members I admit that people who have more problems than actors are the team. The team behind the scenes The actor may have finished working. But the team is still full of head Now the team must always have something to fix. It is encouraging.
– Asked for another stream that we have Gray Face Hero?
Ken Phu Phum: Yes, this can be seen. I'm a man, I don't know what my face is like. Or even if I check it, I can't see what it looks like. Next time I want the team to help me a bit.
– of images that were shared, forwarded together Do we feel gray?
Ken Phuphum: (laughs) From what I saw, it was a bit dark. But I didn't look like a woman, it was floating makeup or something. I just consider it makeup.
– Besides makeup, there is also a story about our mustache that has disappeared?
Ken Phuphum: I think we have a mustache on some days. Some days I don't have a mustache (laughs). Men may have some tentacles.
– Now many people call the shadow drama a vintage drama?
Ken Phuphum: Really, we may have thought we were human in the beginning. Sometimes he would like to have a mustache or for a while he may not want a mustache. So the director gave him a try. But after the wedding there is no mustache
– Does it make us think? How is it so wrong?
Ken Phu Phum: Not at all. For me when I play this story, I feel that it has no disadvantage for me. The advantage that I can get is that I meet talented actors who meet different roles or things. I think it has improved me. But the issue that it will be gray, not gray To be handsome or not handsome, it is something that I have no control over. up, how it was Next time I have to see it.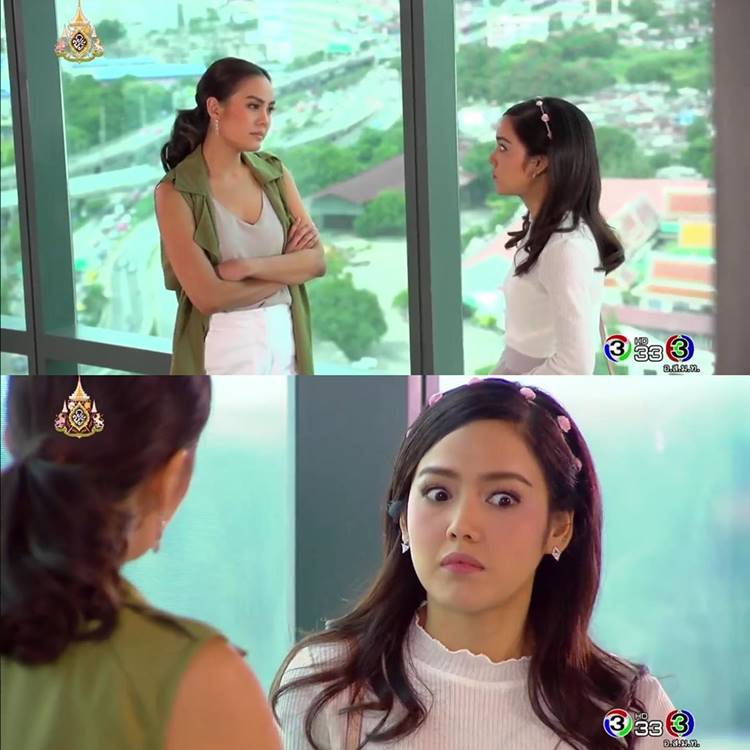 – Be more careful with this?
Ken Phu Phum: Yes.
– Do you still hope that the second sector will be a national shadow like the first?
Ken Phuphum: if you ask for hope, you must hope. Not just me alone Hope instead of the team I hope instead of all the actors who are tired of this. We have photographed for a long time. Still have hope
Regarding the news of the move, Ken Phu Phum revealed that he had just spoken about a new drama about Maya, the affection of the TV station, the contract with the channel and the future is still not long ask new questions
Information from the INN press agency
Including pictures of Ken Phu Phum, looking at the shadows 2 and feeling no different than the audience.
Source link