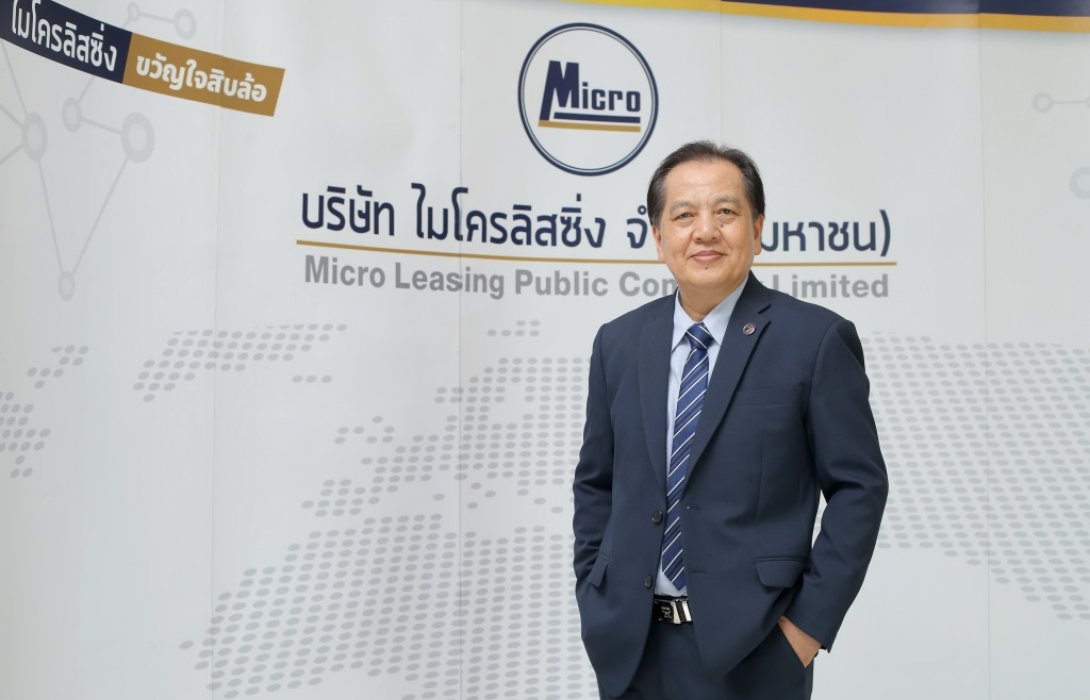 Saturday December 5, 2020
Mr. Winit Piyamethang, Managing Director of Micro Leasing Public Company Limited of MICRO disclosed that the company has recorded a 30% revenue growth for the year '64 and that the hire purchase loan portfolio is growing by 30% in line with the plan to start from the year 4 more branches to expand. 63 with 12 branches focused in provinces with high industrial growth Or in areas with frequently used truck drivers
"We maintain our goal of sustaining the growth of our portfolio at least 30% per year with plans to continuously expand to 20 locations in the year '65 from the year '20 with 12 locations to further our aim to expand our portfolio for hire bargains to expand support. To grow to 5,000 million baht, which will be about twice the size of the year 2020, "said Mr. Winit
Mr. Winit said the company has set a target for new loans in the year '64 of approximately 2,500 million baht as of this year, expected to reach the 1,300 million baht target, confident that it will be able to complete all loan operations. The general economy is expected to recover better. As the improvement in agricultural production shows, domestic politics did not have a serious impact. It is also expected to have a COVID-19 vaccine. Also coming next year. Such factors should lead to positive economic growth (GDP) and in the year 64 the company has a plan to develop information technology systems. To develop a system of faster credit services such as mobile applications or information management tools for hire purchase loans, etc.
The company has committed a total investment budget of no less than 10 million baht to support the expansion of the branch. And developing information technology systems As for the source of investment for loans The fund will come from the proceeds of the initial public offering (IPO) of 620 million baht and the rest will come from loans from financial institutions. Negotiations are currently underway with Kiatnakin Phatra Bank, Government Savings Bank and other banks.
In addition, the company is expected to have a market share in the year '64 that will rise to no less than 10% of the total market value. Currently, there is a 5% market share in line with the expansion of the used truck market, mainly due to the view that it provides a better margin that gives a ratio of net interest income to income generating assets in 2Q20 The Average Interest Rate (NIM) is 13.7% and is expected to increase by more than 14% in 4Q20.
The Company aims to control non-performing debt (NPL) to a level of no more than 3% from the control of quality to be received. This year, NPLs are expected to fall below 4% at 4.1% from November 20, up from 4.9% in 3Q20.
The outlook for Q4 2020 performance is expected to continue to grow from Q3 / 2020 thanks to December. There is a plan to borrow an additional 160 million baht, which is expected to be released. From high demand And should result in an increase in the hire-purchase portfolio to 2,400-2,500 million baht this year
Source link