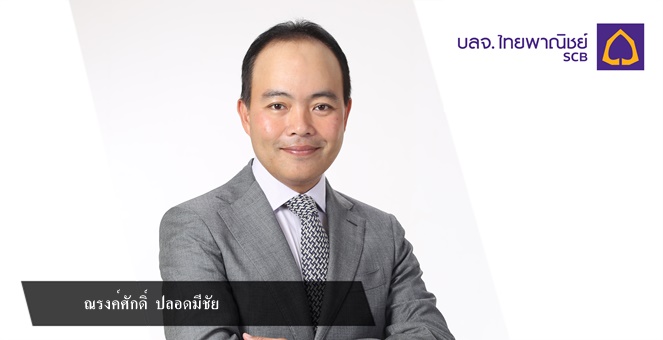 Mr. Narongsak Plonmechai Chief Executive Officer SCB Asset Management Co., Ltd. has revealed that the company has launched a new fund that focuses on investing in companies that care for the environment, society and good governance. For opportunities to receive sustainable returns, including the project value of the SCB Global Sustainable Equity Fund (SCB Global Sustainable Equity Fund; SCBGEESG), a project value of 3,000 million baht.
Suitable for investors who want to invest in ESG stocks and who have solid fundamentals with opportunities for long-term sustainable growth. They expect a better return in the long term than investing in general debt securities. To increase investor options and create opportunities for higher returns. The first offer starts from 23 – 27 November 2020 with a minimum investment of only 1,000 baht.
For ESG investments, it is an investment that focuses on investing in companies that take into account the three areas of responsibility: Environment (Environment) is the company has policies and procedures in the organization to manage the environment clearly And use resources efficiently Including the restoration of the natural environment affected by the company's operations.
Social is the company's policy to manage human resources fairly and equitably. There is a continuous and qualitative promotion and development of employees. As well as providing opportunities for the communities in which the company is involved to grow sustainably
And Governance is that the company has good corporate governance. Transparent operation There is a clear guideline for risk management against corruption and corruption. As well as caring for the stakeholders Including transparent tax payments to the public sector And from the beginning, environmental and social change has been guided by four key factors: limited resources, climate change, population growth. And entering an aging society So leading to a sustainable investment concept
This fund has an active management strategy, with an emphasis on investing in only one foreign mutual fund, namely Janus Henderson Horizon – Global Sustainable Equity Fund (Master Fund) in US dollars averaged over the year. Provide no less than 80% of the fund's NAV. The Master Fund is registered under Luxembourg law (SICAV) and managed by UCITS.
With the aim of creating long-term investment growth It invests in the securities of companies whose products or services contribute to positive environmental or social change. The fund may invest in derivatives. (Derivatives) to hedge the exchange rate risk (Hedging) according to the circumstances of each moment. This is at the discretion of the investment manager
The Janus Henderson Horizon Master Fund – Global Sustainable Equity Fund anus Global Life Sciences Fund focuses on investment portfolios that have high conviction In companies that are sustainable and have a positive impact on society and the environment, there are approximately 50 to 70 stocks and opportunities worldwide for sustainable growth. Strive to contribute to sustainable investments that are transparent and measurable. The fund looks for investment opportunities in 10 investment themes related to the environment and society.
Such as clean energy, transport, water management, knowledge and technology development, health, safety. And quality of life, etc. The fund is managed by a team with over 30 years of experience in sustainable investing and is a leader in this field.
The fund management team believes that companies with good ESG can grow strongly. Fundamental analysis will be conducted to prioritize companies that qualify for three main factors: 1) Planet, where at least 50% of revenues must be related to a sustainable investment theme 2) People Companies must contribute to community development. And society
And 3) profit The company must have the ability to generate long-term income. Ensure financial stability And there is support for new innovations For the master fund, the performance of the past 3 months was 12.62%, 6 months 38.92%, 1 year 31.07% and 18.67% from the start of the year (source: Janus Henderson, from 30 g. Nov.2020)
"The strength of SCBGEESG is that it is a fund that focuses on investing in sustainable equities worldwide. There is an in-depth fundamental analysis of individual equity investment strategies for both sustainability and financial stability. With investment funds spread across many industries. Both large companies with business stability. And also medium-sized companies with high growth potential
We believe in sustainable development, innovation and long-term growth. There is a continuous relationship, so the concept of ESG investing and the systematic investment process. It will lead to sustainable yields in the long term and good for our planet in the future, "said Mr. Narongsak.
Source link