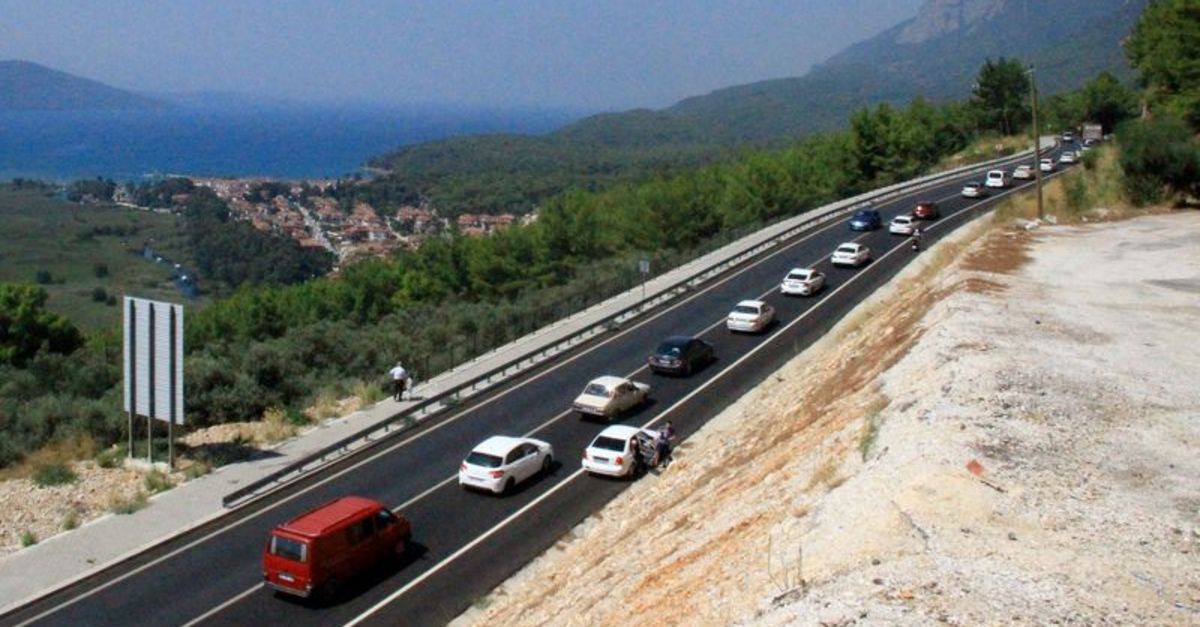 The number of vehicles that entered the province of Muğla and its counties in the 7 days of the 9-day off-holiday and the number of visitors broke the record of the history of Muğla. It was announced that the number of vehicles that Mugla had entered in a week was 1.5 million and that the number of domestic tourists was 10 million.
MUĞLA & # 39; S POPULATION TO ISTANBUL 7 DAYS
Bodrum, Marmaris, Fethiye and Datca, as well as the attractions of the local tourist attracted to Muğla, 9 days after the feast day of the Feast of Sacrifice came after the arrival of vacationers. According to the UAE report, most tourists in the tourist cities of the feast day visited the province of Muğla & # 39; ya in the last two years, the day of the Feast of Sacrifice until the day began 10 million local tourists near the day . With 2 million foreign tourists, the population of Muğla has reached 12 million.
AREAS TENT KURDU
Holidaymakers who did not make a reservation stayed in holiday villages, hotels, apartments and guest houses, vacationers who could not find free rooms, neither in their vehicles nor on their way to Antalya. Holidaymakers who came with the tent preferred to spend their holidays in their tents. In Muğla, accommodation facilities were filled in all provinces except Yatağan and Kavaklıdere, which have no coast to coast. Those who can not find a place in the Ula district in Akyaka prefer the hotels in the Mugla district of Mugla.
BODRUM IS THE FIRST LINE
The number of domestic tourists and vehicles that came to Mugla took first place in Bodrum. Fethiye, with an average of 71,000 vehicle registrations per day, followed Marmaris with 38 thousand vehicles with 60,000 vehicles in Bodrum. It is estimated that the number of vehicles arriving in Mugla within 7 days is approximately 1.5 million. It is estimated that in Muğla a total of 10 million visitors to Bodrum, Dalaman, Ortaca, Köyceğiz, Ula, Datça, Seydikemer and Milas came with 450,000 daily airways and vehicles, 400 in Fethiye and Marmaris in Marmaris.
100 DOLLARS PERCENT
Bülent Uysal, chairman of the Fethiye Tourism Association, said: "We have a very serious concentration and our hotels have 100 percent vacancy because of the holidays We live a very busy week It has reached the traffic blockade Our guests who do not find their tents set up in Fethiye and we hope that our guests who come and go for a holiday return home without a crash ".
ESNAF PLEASE
The merchants in Bodrum said: "We have seen so many crowds for the first time, and there is a crowd of crowded people and more than 2 million local tourists have arrived." Another shopkeeper from Bodrum said: "Good, good, intense and busier, I always hope so, every holiday is so happy and peaceful."
INTEREST OF DAYS
---
Source link