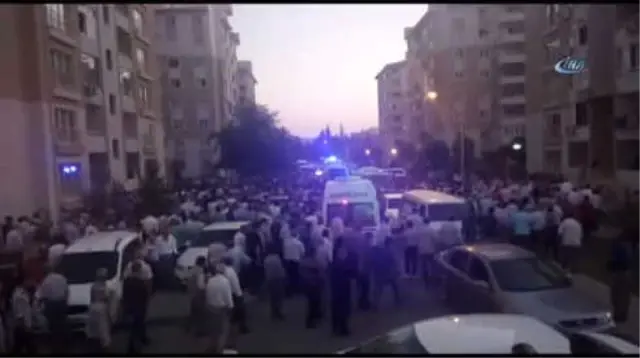 A father dared to die in Adıyaman: 3 dead
She sent a ten-year-old girl home and killed two older girls
ADIYAMAN – He committed suicide after killing a father and two daughters in Adıyaman. The suicide of her father, whose daughter had been murdered by her father, was removed from the hospital's morgue.
According to the information obtained, Aziz Kaya (50), living in TOKİ, located in the Kahta district of Turgut Ozal Mahallesi, returned home after school and shot a 20-year-old daughter Işıl and her 18-year-old daughter Vesile Kaya with a gun. The two sisters, who shot and killed the child in their heads, fired at the father, Aziz Kaya, and laid his rifle on his head. The father who committed suicide by shooting himself in the head, lost his life on the scene.
He wrote a note before he died
It was learned that father Kay Kay, who had killed two girls with their guns in their heads, wrote a note before committing suicide. It was learned that Father Kaya wrote a note saying "I am responsible for this event".
He took a ten-year-old girl out of the house and killed two big daughters
Zeynep Kaya, who was 10 years old before she killed two daughters, told her: "Go and play in the garden and I will talk to your sisters." The father who removed the girl was then told that he had shot both girls named Işıl and Vesile with his pistol and then committed suicide.
Artifacts sent to Adıyaman for autopsy
After the incident, a number of police teams and 112 Emergency Health teams were dispatched on the spot. It was found that 112 Emergency Health teams on the spot were killed by Father Sadik Kaya who committed suicide with Işıl and Vesile Kaya, who were shot by their father with guns by heart. Police crews, who were present on site and around the scene, later removed the funerals to the Kahta District State Hospital in the morgue. The mortuary was later sent to the mortuary to go to the Adıyaman Education and Research Hospital for autopsy. On the other hand, it was learned that father Kay, who killed both daughters, was a firefighter in the fire department of the Kahta municipality.
The research is under way.
Source link