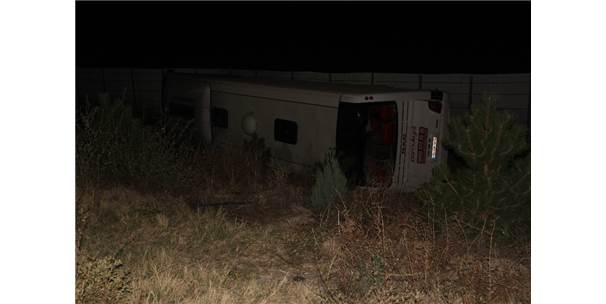 IIIA
Afyonkarahisar-Ankara passenger bus on the road destroyed the champion killed 2 people, 30 people were injured.
The accident, Afyonkarahisar-Ankara highway 80. Kilometer Top location came on the spot. 35 PK 656 interplaned bus driver lost control of the wheel and flew to the championship. Thirty people were injured while two people, who were found in the bus in the accident and were not yet identified, lost their lives.
At 2 am after the accident in the waters of Afyonkarahisar and Eskisehir many ambulances have been shipped. After the first intervention of the 112 Emergency Service Teams, the wounded were referred to the hospitals of Afyonkarahisar, Emirdag and Eskişehir State.
After the accident, the gendarme crews took security measures on the Afyonkarahisar-Ankara motorway and were investigated by the prosecutor who was present on the spot.
The investigation into the accident continues.
Source link