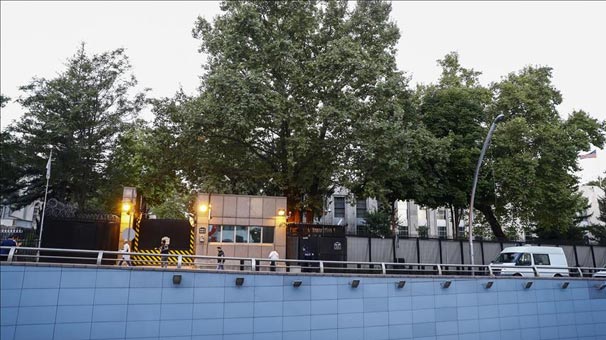 The American embassy made a second statement about what happened in the morning hours.
"We want to thank the Turkish security services and the Turkish government for the fact that two people were quickly and professionally imprisoned because of their attack on our embassy this morning," said the Embassy's official statement. expression was used.
The statement also emphasized that "support and protection is welcomed" by the Turkish authorities.
In the Ankara Governor's Office statement, it was reported that the United States had been discharged six times around 5:30 am in a white car navigating on Atatürk Boulevard in the order of the Ankara embassy. Two people who were supposed to have carried out the attack were caught by the vehicle used in the incident.
The spokesperson for the US embassy, ​​David Gainer, thanked the Turkish police for his quick assignment and said they were investigating the details of the attack.
Source link