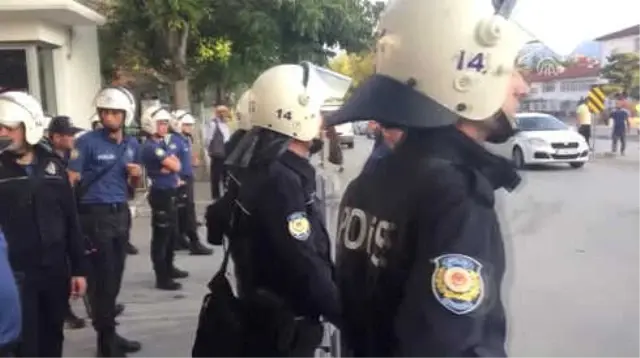 In Bolu, 3 suspects were wounded by the police and 6 people were injured between police and family members of a suspect in the hospital.
Bolu İzzet Baysal State Hospital came to Köroğlu Unit to see MK, who was injured during the chase because he was being investigated as a suspect in the event of a burglary that took place two days ago and did not obey the "stop" warning of the teams.
Police teams that were in detention alongside the suspect allowed M.K to interview his mother and father.
Later he came to the hospital and there was a debate between his elder brother and some family members and policemen who were M.K. wanted to see. The teams were in conflict when they wanted to remove the suspect's relatives.
On the back, three police officers and three fighting people were slightly injured in several places.
In a short time, the teams, who calmed the case, arrested 5 people.
Prisoners are in safe operation.
Source link