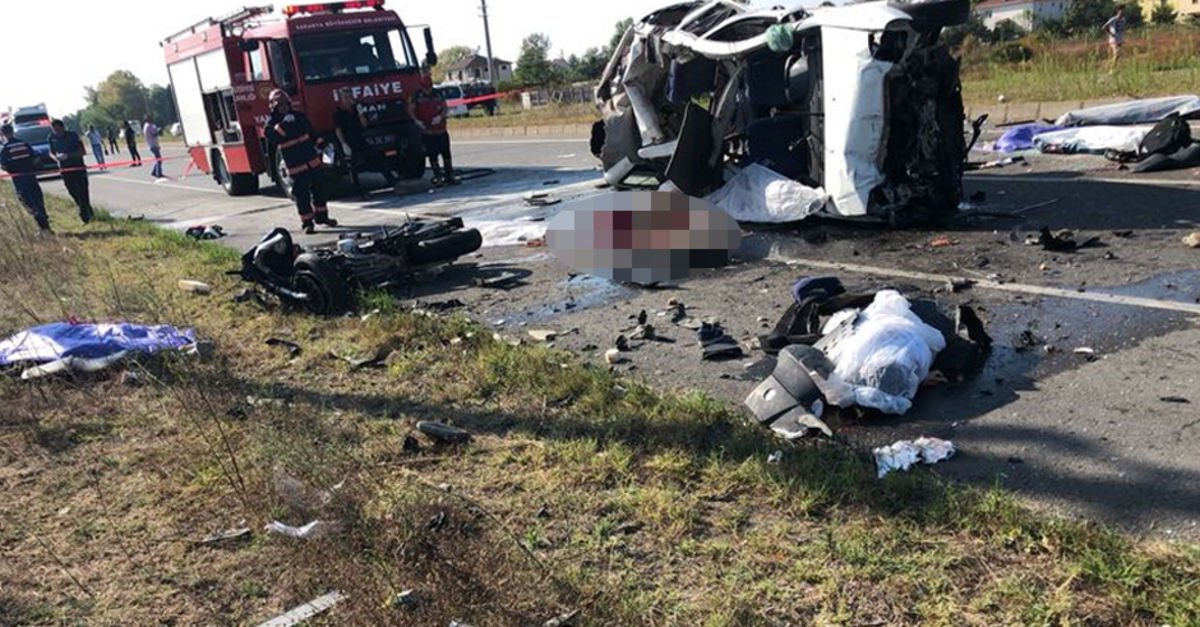 In Sakarya & # 39; s province of Kocaali, 7 women were killed and 2 others were injured, resulting in a collision of motorcycles with 2 light commercial vehicles in the opposite direction.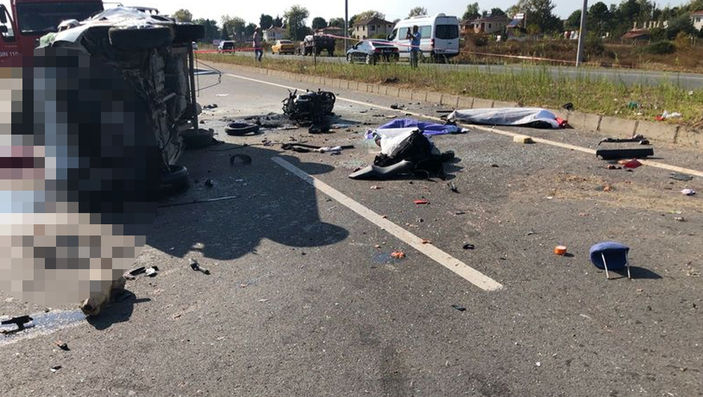 According to the information received, 81 KC 694 light commercial vehicle from Akçakoca to Kocaali direction, got out of hand and out of control in the Alandere mevkisinde.
The vehicle collided with 54 KS 659 and 81 DL 601 plate motorcycles that went to Akcakoca. In the accident, 4 women and 7 women were killed and 2 people were injured.
112 emergency services and firefighters were sent after notification. The wounded were taken to the hospital. The crime scene investigation teams take security measures while the identification process of dead and wounded civilians continues.
Governor of Sakarya İrfan Balkanlıoğlu, correspondent of the AA, explained that they are very sad about the accident.
Balkanlıoğlu, who calls for the reticence of citizens, said: "The light commercial vehicle seems to cause the accident by crossing the street, but further research continues, we experience very sad and painful events," he said.
Balkanlıoğlu, who reports that the investigation into the crime scene and the prosecutor's office continues to work instead of the accident, said:
"The first information came from the fact that 8 people were dead and the new information revealed that the number of deaths was 7. The light commercial vehicle crosses the road to Sakarya Kocaali by Akçakoca and there are 4 motorcycles on the way to lose."
INTEREST OF DAYS
Source link