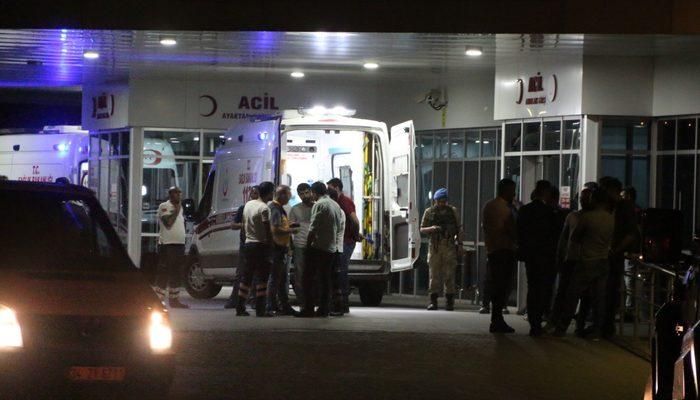 During the operation carried out by the security forces in the district Karliova countryside, contact was made with PKK terrorists. The first fire opened by terrorists, 1 soldier was tortured, 2 soldiers were slightly injured. In the conflict, Mehmet Şirin Özmen (35) and Aykut Özkur (29), codenamed Poyraz Agir and Adil Havar, were neutralized with their weapons.
Mehmet Şirin Özen, the terrorist named, was found in the gray category of the list of wanted terrorists from the Ministry of the Interior.
The injured two soldiers who were taken to the hospital by helicopter reportedly showed good health conditions. It was said that the security forces continued to carry out air support operations in the region.
GOVERNERS EXPLANATION BUILDING

Bingol Governorate on the statement made a statement. In the explanation he said:
"There was a hot clash between our security forces and the members of the IMS members in the rural part of Illimiz Karlıova in the province of Karlıova and after the conflict the members of IST became Poyraz Agir (K) Mehmet Şirin Özmen (35) and Adil Havar (K) Aykut Özkur (29) were disarmed with their weapons and equipment.
Poyraz Agir (K) Mehmet Şirin Özen was identified as a gray list.
One soldier was killed and two soldiers were slightly injured during the collision. "
DHA
Source link