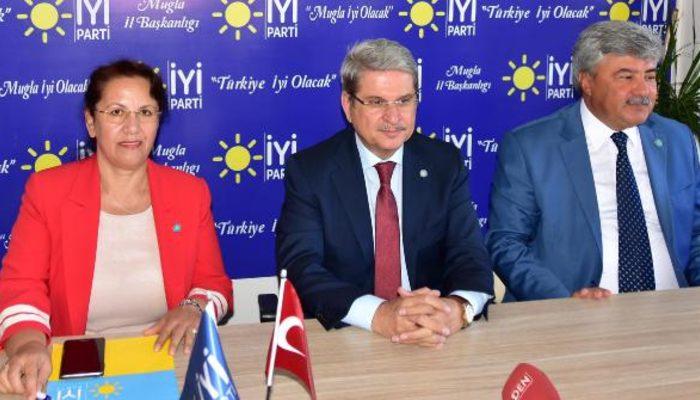 GOOD Party Deputy Chairman and Izmir Deputy Aytun Çıray, accompanied by Muğla deputy Metin Ergun and provincial president İncilay Reiziger Şekerdağ, held a press conference in the provincial management of his party. Referring to the latest early elections in his speech Ciray, "early elections were made for two reasons: the first was the unstoppable rise of our party, the second was to prevent the arrival of the economic crisis Turkey is experiencing the deepest economic crisis in the history of the Republic, the Turkish lira has been depreciated 40 per cent in value Our nation has been impoverished since the beginning of the year, and inflation has increased, despite the fact that Turkstat with all the numbers playing, the price has risen, which is the cost of living, he said.
Regime has changed in Turkey & # 39;
Which suggests that the change of regime in Turkey Ciray, the words continue as follows:
"We are not a known presidential system. The system of one-man regime has come. The parliament has become dysfunctional, the voice of the nation has become inaudible. When we come to power, we will be a democratic country that speaks with a new constitution, advocates the idea, looking for the right one.We have a modern political structure that respects the traditions, traditions and customs of Turkish society.We represent the future.I believe that we will be successful at the local elections at Muğla.We are started our local elections.
On the other hand, the BEST Party Muğla Province President İncilay Gezgin Şekerdağ took up his post as chairman of the headquarters. Şekerdağ said: "Our head office has again given me the presidency and in the coming days we will create strong management."
Source link