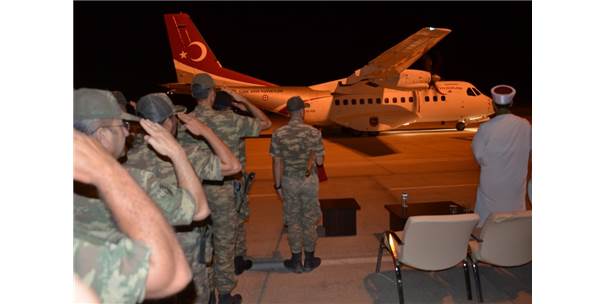 IIIA
A ceremony was organized for Gendarmerie Specialist Sergeant Serkan Dökmeci, 39 years old, who died after the explosion of the EYP that was captured by a remote control in the district Yüksekova district Büyükciftlik Evliya Tepe of Hakkari.
The martyr Gendarmerie Special Sergeant Serkan Dökmeci, who was brought to the Seljaddin Eyyubi Airport in Yüksekova, was in a respectful position. He was praying after the Quranic recitation. Serkan Dökmeci coffin was placed on a plane of the Turkish Air Force on the shoulders of soldiers and accompanied by monsters and sent to Ankara to be sent to his country.
The governor of the Hakkari Hakkari governor Çüneyt Orhan Toprak 3rd infantry division Commander-in-Chief General Metin Tokel, relatives of martyrs and soldiers join the police.
Source link