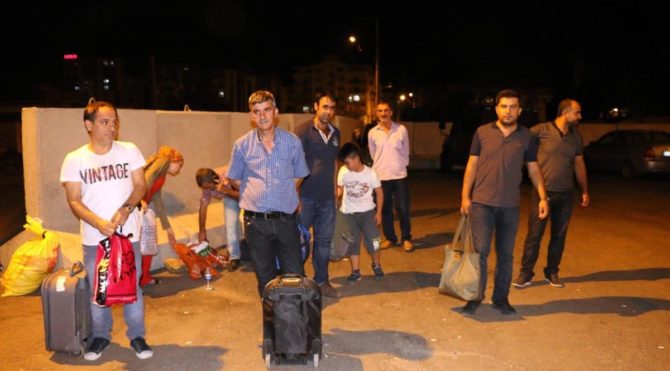 In Diyarbakir, 15 people boarded a bus from a company that they had bought tickets to go to Istanbul, allegedly by the driver in the Siverek province in Sanliurfa, because they had no air conditioning.
At a Diyarbakır Intercity bus terminal, a company bought tickets to go to Istanbul and began traveling at night, alerting the bus driver when he realized that the air conditioner was not working. According to the driver, the driver, when the city Siverek in Sanliurfa challenged itself because of the air conditioning between the children, including the 15 passengers, the car downloaded and continued on the road.
Drivers who ignored the warning warned that the road between Diyarbakir and Siverek, which lasted 86 hours, was 2 hours, said they were victims. Passengers who stated that they were looking for their relatives to return to Diyarbakir indicated that they would be able to file a criminal complaint about the bus company and the driver.
DHA
Source link